April 15, 2011
By Cindy Holby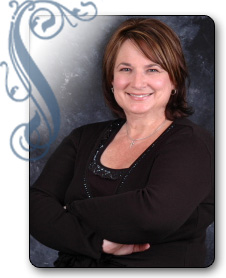 I am finally recovered from an amazing week in LA at the annual Romantic Times Booklovers convention. It was, once again, a truly wonderful experience. I love going to RT each year to catch up with my writer friends and find out what is going on in their lives.
I'm also there to promote my work and as I have a brand new western series called Angels End coming from Berkley and a new young adult series called Ashes coming from St. Martins, both in 2012 I participated in functions that got the word out about my coming books. The response from the fans was, as usual, amazing. From western to steampunk they came and a lot of them in costume. Both parties were so much fun.
I was also there to learn things to help my career. I attended workshops on taking your books to film and to comics. Both were very informative and I walked away with a new understanding of how that part of the business works.
I attended several mixers this year which gave me a chance to talk to different people and pick up some really cool swag. The keys/openers that Samhaim gave out were so cute and of course free food is always a plus.
However the best part of RT, was without a doubt, meeting the readers. I love talking to them and hearing what they want from me as an author. I had the privilege of sitting with Bernie, a reader, on Thursday night at the fairy ball. We talked about books, about our families and about life in general. Loved getting to know her and see her smiling face at my panels. Also met a great group of readers and writers. Linda, Mary, Courtney and Cathy.  Courtney kept us howling with her stories each night after the dance parties.  She's an aspiring writer, who also happens to be a big fan of my Colby Hodge books.   Yes Courtney, I am working on Zander's story and hope to have it up by the end of next year. Courtney is coming to RWA nationals in New York this year to learn the craft. I can't wait to hang out with her again, along with the rest of the crew in Chicago next year. I also made a new friend in Deborah Neff, a bookseller from FL who travels with her little dog Kiwi and has the cutest shoes I've ever seen.
RT is like a great big family reunion each year. I loved seeing my old friends and love making new ones. I believe this year was one of the best ever. It ran very smoothly and the Mr. Romance Pageant was so professional and funny. Mark Johnson and Beth Ciotta are wonderful hosts and the guys were great and perfect gentlemen.
I always tell my friends to embrace the RT. As I do every year. Can't wait to see everyone in Chicago!