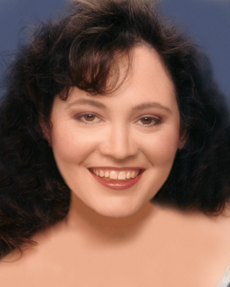 We caught up with the very busy author, Karen Chance, and asked her a few probative questions. Find out what Karen has to say about her release, Hunt the Moon.
What book are you currently working on?
I am finishing up the third Dorina Basarab book, part of the New York Times bestselling series about a dhampir caught up in danger and intrigue in the middle of a supernatural war.  It's set in an alternate modern day New York, with vampires, fey, and weres trying to exist alongside humans, and ties in with my Cassandra Palmer series set in Las Vegas.  The first two books in the series are Midnight's Daughter and Death's Mistress.
What book is out now and what is it about?
Hunt the Moon is the fifth in a series about the modern-day equivalent of the ancient oracle at Delphi.  But unlike most clairvoyants, Cassandra Palmer doesn't just see different times; she can visit them, too, and even take others along for the ride.  She stays busy trying to avert a supernatural war before it happens and chasing down rogue mages attempting to alter the timeline.  All that, plus juggling two very different leading men and…well.  It keeps a girl busy!
What question do you get asked most by your fans?
Why are the Cassie books set in Las Vegas?  At first seems an odd place for an ancient oracle, or for any creatures who want to keep a low profile.  But it actually makes a odd sort of sense.  In addition to Vegas being a 24 hour sort of town, which is preferable for night-dwellers like vampires, much of Nevada is owned by the federal government.  That means access is restricted, with hundreds of miles of empty land available for supernatural enclaves without inconvenient neighbors building up alongside.  And, of course, any weirdness can always be attributed to Area 51!
What is your favorite thing about writing?
Amusing myself and others.  I love it when someone writes to tell me that a book of mine brought them joy at a difficult time in their life or just made them smile.
How do people learn more about your books?
They can visit my web page, KarenChance.com, for sample chapters, reviews, news about upcoming titles, contests and more.  I am also on Facebook, at http://on.fb.me/cassandrapalmerseries.