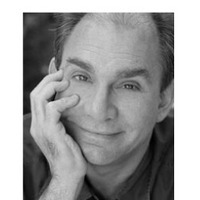 Ellis Weiner has been an editor of National Lampoon, a columnist for Spy, and a contributor to ten thousand magazines. He has had an extensive career as a writer for children's television.
He is author or co-author of numerous books, including the recent The Big Jewish Book for Jews: Everything You Need to Know to Be a Really Jewish Jew,
the best-selling Yiddish with Dick and Jane, the increasingly-timely , and the comic mystery Drop Dead, My Lovely.
He is a current contributor to The New Yorker, The Final Edition, and The Los Angeles Review of Books. He has posted frequently on The Huffington Post, and now blogs at www.ellisweiner.com . He teaches a course in comic writing at UCLA. He plays the drums and walks the dogs (Rhodesian Ridgebacks), and likes to cook. Otherwise he doesn't do much.