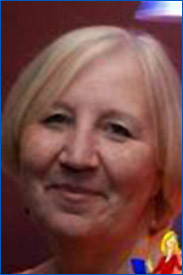 Updated Article for July 1st, 2011
Barbara Vey will be monitoring the panel Transmedia, Multimedia and the Future of Publishing at the RWA Convention in New York City today where she will be asking questions and engaging panelists to find out what new technology is doing for publishing.
The panel is made up of top publishing industry professionals Matt Schwartz of Random House, Nancy Berland, publicist and Sheila Clover English of Circle of Seven Productions.
As Contributing Editor for Publishers Weekly, Barbara Vey brings readers and writers together with her popular Beyond Her Book blog. From her entertaining "Drive By Videos" to reader feedback on books with WW Ladies Book Club and Your Turn Friday, BHB continues to grow into a must read daily adventure. An avid reader, Barbara consumed a book a day before taking on the glamorous life of a roving reporting. Traveling all over the United States to conferences from Romance to Thrillers, Mysteries to Horror, Historicals to Comic Con, Barbara has even broken through the barrier into the entertainment industry by covering Red Carpet Events and interviewing the likes of Richard Dean Anderson, Joshua Jackson, Joss Whedon, Dakota Fanning and others. But her love of Romance and the Happily Ever After keeps her grounded while she offers readers a place to step away from life's daily trials to take a positive journey through the world of books.
Barbara has become an icon in the romance and women's fiction industry. Her blog brings in thousands of readers and highlights things most readers dream of doing or knowing. She has grown into a true industry professional and in now a much sought after speaker at many book conventions and industry events.
Take a look at Barbara interviewing Richard Dean Anderson! She's a natural!