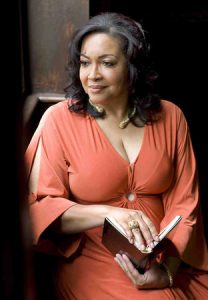 A remembrance of Leslie (LA) Banks as we hear her talk about having dinner with the governor of PA, hear her laugh with friend and host Renee Bernard as they talk about the ten things guys can learn from romance novels and hear Leslie talk about her books and her experience when he house caught on fire!
Leslie laughed often and made the people around her smile.
Leslie passed away August 2, 2011. This podcast is from 2008 and is one of the most downloaded podcasts for Reader's Entertainment to date.