Someone knows about the lost years of Jesus and they are willing to kill to keep it secret.
Jeffrey Small is the author of a new thriller  The Breath of God and he talks about extensive research, religion and thrillers and the journey made by he and his character. Check out the podcast and find out more about this suspense, mystery, thriller!
You can read a review of the book here- The Breath of God Book Review.
Book blurb from the website-
A murder at the Taj Mahal. A kidnapping in a sacred city. A desperate chase through a cliffside monastery. All in the pursuit of a legend that could link together the great religious faiths of the world.
In 1887, a Russian journalist made an explosive discovery in a remote Himalayan monastery only to be condemned and silenced for the heresy he proposed. His discovery vanished shortly thereafter.
Now, graduate student Grant Matthews journeys to the Himalayas in search of this ancient mystery. But Matthews couldn't have anticipated the conspiracy of zealots who would go to any lengths to prevent him from bringing this secret public. Soon he is in a race to expose a truth that will change the world's understanding of religion. A truth that his university colleagues believe is mere myth. A truth that will change his life forever—if he survives.
Author Bio-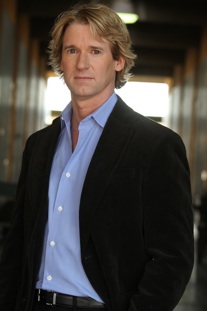 Jeffrey Small, Jr. is the author of the mystical thriller, The Breath of God, a popular blogger on Huffington Post, and an acclaimed speaker on religious and spirituality topics.
Jeffrey graduated summa cum laude from Yale University, where he was elected to Phi Beta Kappa. While at Yale, he served as Publisher and Senior Editor of the Yale Herald. He then graduatedmagna cum laude from Harvard Law School where he was elected to the Board of Student Advisors and taught speech, legal writing, and research. Jeffrey next earned a Masters in the Study of Religions from Oxford University in England where he was a member of Oriel College.
Jeffrey is active in the Episcopal Church, current serving as a member of the Board of Trustees at General Theological Seminary in New York, but he has also studied Yoga in India and practiced Buddhist meditation in Bhutan.
When not pursing his passion for theological discourse, Jeffrey is the CEO and founder of MDH Partners, an Atlanta-based commercial real estate investment and development company. Working with The Blackstone Group and Wells Fargo, MDH Partners has participated in over $2 billion of acquisitions and developments. Prior to founding his new company in 2005, Jeffrey was the CEO of M.D. Hodges, one of Atlanta's largest real estate development companies. He began his professional career practicing corporate law at the Atlanta law firm King & Spalding.
Jeffrey's eclectic hobbies include being a former US Champion amateur ballroom dancer with his wife, Alison. He also held the rank of Black Sash in Kung Fu, specializing in the the Internal Arts.
Jeffrey currently serves as a member of the Boards of Trustees at both The Westminster Schools and Trinity Schools in Atlanta, where he focuses on education in the 21st century, and he serves Board of Trustees at General Theological Seminary in New York, the first seminary of the Episcopal Church.  He is the former Vice-Chairman of the Board of IMAGE Film and Video, the organizer of the Atlanta Film Festival. He also serves as a member of the Board of Directors of First Century Energy, a green energy company targeted on the commercial and industrial real estate market.
His proudest accomplishments are his marriage and friendship with his wife and their smart, beautiful, and sweet daughter.