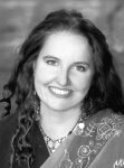 Sexy book covers, hunky heroes and a speed round of questions with author Renee Bernard all fit within a 30 minute radio podcast! If you love to laugh this is the podcast to listen to. Laughter is infectious whether you're laughing with us or at us!
Renee discusses her Sept. 6th book release Ecstasy Wears Emeralds and talks about her series. Men haunted by a shared past, women strong enough to love them. It's romance and happily ever after at its best!
Plus we spring a surprise speed round of questions and have a great time listening to Renee try to come up with answers within 2 seconds! Does she make it? Well, actually, no, but that's part of the reason this podcast is so funny! Check it out!
RER 9-1-11
www.reneebernardauthor.com