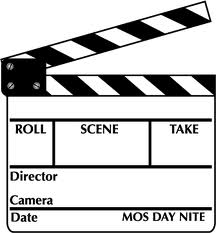 L. McMaken
11-6-11
Cincinnati, OH
Have you ever thought after reading a book, "This would make a great movie"? Perhaps you've written a script and just knew it would be a blockbuster, or you know a favorite author's book has been optioned to become a movie, but you've never seen it created.
This three-part series is just for you. In collaboration with Hollywood scriptwriter, director, and novelist Heywood Gould. (Mr. Gould is the author of 9 screenplays including "Rolling Thunder," Fort Apache, The Bronx," Boys From Brazil," and "Cocktail") Reader's Entertainment will be bringing you "Movies You Will Never See".
From Heywood Gould:
For every movie that is released there are hundreds of scripts that were commissioned, "developed", written, restructured—and rewritten; reconceived, redeveloped—and rewritten; restored to their original state and—rewritten; Acquired in "turnaround" by another production entity which redeveloped, reconceived, rewrote, rejected, rescued, restored and finally—shelved them.
Reader's Entertainment and the Daily Event will reoffer some of these scripts.
Read them and decide: would you like to have seen this movie?
Our first script is EMPIRES OF CRIME. Seven years in development it is a six part mini-series commissioned by a broadcast network and later reacquired by a cable station.
The story is about the founders of Organized Crime, Meyer Lansky, and "Lucky" Luciano, their fifty year partnership and the empire they created. Their friendships and families, lives and loves. It is also about their implacable enemy Thomas Dewey, a young Republican attorney who built a political career prosecuting the Mob that propelled him to the NY Governor's Mansion and almost to the White House. Who hunted Luciano for years, using wiretaps and bugs, informers and tainted witnesses to send him to prison. And then released him into exile, enduring vicious accusations by his political enemies and dooming his chances of the Presidency, while never revealing the reason for his sudden turnabout.
EMPIRES OF CRIME/PART 1

BY

HEYWOOD GOULD

ACT 1

NAPLES 1962

EXT. DA GIACOMINO'S RESTAURANT. DAY

The "classiest joint" in Naples. Vases of fresh flowers, white coated

WAITERS, bustling,  festive. But today there's a traffic jam.

AMERICAN SAILORS, TOURISTS and REPORTERS clog the aisles

leading to a large round table in the back. Who is the focus of all this

celebrity attention? It's mob boss LUCKY LUCIANO, early sixties,

elegant, gray at the temples, dressed in his usual impeccable style in a

Brooks Brothers gray summer suit, his signature yellow and black

handkerchief in the breast pocket. Next to him is a VOLUPTUOUS

GIRL.Whispering in his ear is MARTIN GRAYSON, a fawning

Hollywood producer. Lucky is plowing through a plate of spaghetti,

but stops good-naturedly to sign autographs and answer questions.

SAILOR

Can you make it out to Jimmy, Mr.

Luciano?

LUCIANO

Sure kid. Can't do enough for our

boys in uniform.

TOURIST

(aiming a camera)

Say cheese Mr. Luciano…

LUCIANO

Provolone. Hey, don't point that

thing,it might go off.

Everybody laughs as the FLASH BULB pops.

REPORTER

Senator Kefauver says that the Mob

is raking in five billion dollars a year

from illegal gambling and you're in

for ten per cent…

LUCIANO

Five billion? Lemme tellya somethin':

every time a politician wants to get

elected he says he's gonna throw mob

boss Lucky Luciano in jail. I put more

crums in office than the Democratic

Party…

SAILOR

When you gonna come home, Mr.

Luciano?

LUCIANO

Funny you should ask. My associate

Mr. Grayson here has a big producer

flyin' in from Hollywood to buy my

life story. Think we can get five billion,

Marty?

GRAYSON

The sky's the limit, Lucky.

REPORTER

Who do you want to play you, Lucky?

LUCIANO

I'm thinkin' of starrin' in it myself…

Laughter and agreement from the crowd. "You could do it, Lucky.."

"You look great…"

LUCIANO

But if Cary Grant's busy maybe

Sinatra. That kid owes me a lot.

A WAITER pushes through the crowd, bearing a huge ITALIAN

CHEESECAKE.

LUCIANO

Hey, look at that. I got two weaknesses

in life, cheesecake and…Cheesecake…

He puts his arms around the Voluptuous Girl and everybody laughs.

Then looks up at the waiter.

LUCIANO

You new here?

WAITER

My first day Signor Lucky.

Luciano stuffs a few bills in his shirt pocket.

LUCIANO

Well now we're old friends…

As the crowd laughs he eyeballs the cake.

LUCIANO

Last time I saw a cake this big

a guy jumped out blastin'…

INT. CONFERENCE ROOM. DAY

In the darkened room a NEWSREEL on a portable screen. We see

Luciano in front of a bank of microphones.

NEWSCASTER

Mob boss Lucky Luciano is coming

out of exile to tell his story…And

the world can't wait…

LUCIANO

I'm gonna leave no stone

unturned, boys. I'm gonna

rattle some cages from Mulberry

Street right on up to the White

House…

The screen goes dark. The lights come on. We are in the law offices of

DEWEY, BALLANTINE, et al…  THOMAS E. DEWEY, early sixties,

austere black suit, pencil mustache, is sitting at the head of a conference

table. With him is LIEUTENANT COMMANDER "RED'

HAFFENDEN formerly of NAVAL INTELLIGENCE and FBI agent

GEORGE BLACK.

DEWEY

He can't come back. The terms

of his parole barred him from

ever setting foot in the US again.

HAFFENDEN

He's applying for a temporary

visa to visit his sick brother,

Governor Dewey.

BLACK

It's blackmail. His lawyer

threatens to reveal Luciano's

war time activities if he isn't

issued the visa.

HAFFENDEN

He's trying to sell the movie

rights to his life story. Just

wants to get into action again.

DEWEY

You always liked him,

Haffenden.

HAFFENDEN

Everybody likes Lucky…

DEWEY

(a rueful smile)

Don't I know it. I prosecuted

the man. Proved that he was

a pimp and a murderer. And he

got better press than I did. Still

does.

BLACK

We should have taken him out

when we had the chance.

HAFFENDEN

(bristling)

We should have given him

a medal.

BLACK

The man's a security threat.

He can reveal classified

information about the FBI.

DEWEY

About all of us. We don't

want it known that Luciano

worked for Naval Intelligence

during the war, do we

Commander  Haffenden? I

certainly don't want it to come

out that I made a secret

agreement for his services.

HAFFENDEN

Charley's a patriot in his own

cockeyed way. He won't talk.

BLACK

We have to be sure.
To read the first Scene in it's entirety go here.
Readers are free to submit their own shelved scripts for publication to Daily Event Follow this link for submissions.
With two conditions:
1. The scripts must have been commissioned or acquired by a producing entity.
2. The  writer must have full rights to the script.
The Daily Event legal department (non-existent) does not want a young Business Affairs attorney to pause the Coeds in Bondage video he is watching for the seventy-third time to write us a threatening letter.
Decisions of the judges will be final. Until, of course, they are reconceived, reconsidered, reexamined and—repeated.
Drop by next Wednesday for Part Two of  "Movies You Will Never See".