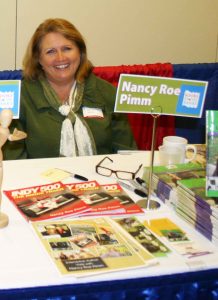 L. McMaken
11-18-11
Cincinnati, OH
As a girl who loves racing and Indy Cars, I zoned in on children's author Nancy Roe Pimm, like a checkered flag! Her books on racing are a treat for readers of all ages, plus there is a gorgeous Gorilla in her line-up of titles – but I'm getting ahead of the interview. Welcome, Nancy Pimm to the blog!
I was born and raised in Brooklyn, New York, but now reside in Plain City, Ohio along with my husband, Ed Pimm, who has retired from a career in Indy Cars and NASCAR. I've drawn from my experience as a pit crew member on my husband's race team to write The Daytona 500–The Thrill and Thunder of the Great American Race and The Indy 500–The Inside Track. I am self-proclaimed animal lover, and I drew from my experience working as a docent for The Columbus Zoo and Aquarium to write my other two non-fiction titles, The Heart of the Beast–Eight Great Gorilla Stories and Colo's Story–The Life of One Grand Gorilla. All four titles are Junior Library Guild Selections.  I wrote my first book at age ten and I brought it along to my school visits to encourage the students to believe in their dreams.
I love writing both fiction and non-fiction and someday I would love to write a picture book. I guess I just love to write!
I am writing a non-fiction book about a war dog hero from World War II who happens to be a four-pound Yorkshire terrier, and who happens to be credited with being the first therapy dog.  I am also writing a paranormal romance novel, Instant Message, about a teenage girl who doesn't know the boy she is falling for is actually a ghost.
To keep myself from worrying about my husband zooming around the racetrack at speeds over 200 m.p.h., I worked in the pits for ten years. He competed in the two most famous races, The Indy 500 and The Daytona 500.  Learning about the fascinating history of both racetracks and the stories behind the scenes prompted me to write the books.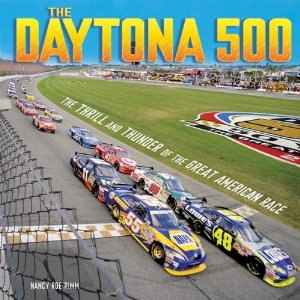 I think the sounds and smells of the track are intoxicating.  Men and woman are pushing themselves and their cars to the limit to win races and championships.  The speeds they travel are exhilarating.  Some people are fascinated with the crashes, but I can guarantee you nobody in the pit crew shares this fascination.
I worked for the Columbus Zoo and Aquarium in the 80's by taking a van full l of critters to school assemblies and sharing animal facts.  I had an opossum, a boa constrictor, a marine toad, a prairie dog, and an alligator.  Other days I would take visitors on zoo tours, and my favorite stop was the gorilla exhibit where Colo and her growing family resided.
A portion of both gorilla books goes to PIC, Partners in Conservation.  It was founded by an amazing lady, Charlene Jendry.  Among other things, the foundation pays the salaries of park rangers who keep the gorillas safe from poachers. You can find links to conservation sites on my web site at www.nancyroepimm.com.
I have written two novels for young adults and I am working on my third.  Destiny is about a teenage girl who copes with the loss of her mother through the love of a horse and Gang Girl is the story of teenager who finds her life spinning out of control as she tries to fit in the popular group. I am currently working on a paranormal romance titled Instant Message.
My non-fiction titles take about 6 months, but I spent four years on The Daytona 500—The Thrill and Thunder of the Great American Race. The publishing house I was working with went out of business, and I had to shop the book around again, and re-write it.  The end result was a much better book with more interviews, and a special section called Reading Shotgun with John Andretti, in which the racer takes the reader for virtual laps around the Daytona 500. The revision process of the novels takes longer.  I don't think I could finish a novel in 6 months.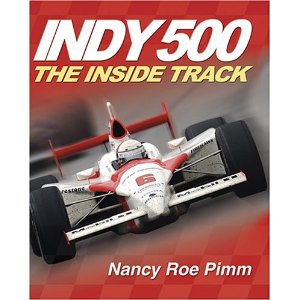 I went to The Daytona 500 and Bristol to research the Daytona book and to get live interviews.  After stalking Richard Petty for most of the day, a gentleman asked if he could help me.  He was Mr. Petty's Public Relations man and the King was tied up with personal appearances and interviews all day.  He gave me his e-mail address and told me he would set up a phone interview.  After I contacted the P.R. man via e-mail, he informed me that Mr. Petty would need $25,000 for the interview.  I apologized for being so naïve and explained that I was writing a children's book and didn't have that kind of money to pay.  Soon I heard from Mr. Petty himself, explaining that the kids of today are the fans of tomorrow, and he would love to chat with me about the book, free of cost.  We talked for 40 minutes and it was a delightful interview with a very wonderful man.
The hardest part of writing is submitting the work.  I find crafting a query and a synopsis tedious work!
NASCAR–I like Jamie McMurray.  We had a great interview.  He lost his job in November, found a new ride, and won The Daytona 500 in February.  "I never gave up on my goals, and I relied on the power of prayer," he said. "Never give up. You never know what life will bring you." I think this is great advice for kids and for writers!
INDY—I like Marco Andretti.  My husband and I were great friends with the Andretti's in our racing years and I held Marco when he was just a baby.  I was so excited when he almost won Indy in his rookie year.
The driver's wives raced against each other to raise money for charity.  I enjoyed it, but we were in go-karts, not Indy cars.  I drove a Super Vee car around Mid-Ohio once and it gave me a whole new respect for the driver's.  The clutch is so sensitive it was hard to get out of the pits.  The road course has blind turns and there is a lot of shifting. If I were to drive, I prefer autocross to wheel-to-wheel racing.
Dr. Seuss.  His books are wild, zany, and wonderful and I wonder what he is like.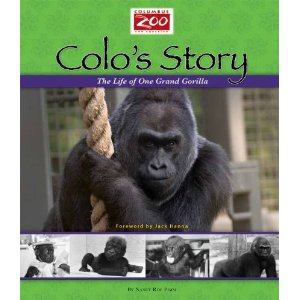 I read Jodi Picoult and Sara Gruen.  Their characters come alive on the page for me.
I met my husband at a rodeo.  He rode the bareback broncos while I competed in goat tying and barrel racing.  I still have my barrel racing horse in the backyard, but unfortunately we are both retired.
Thank you Nancy!