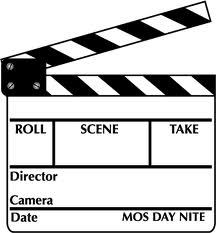 L. McMaken
11-23-11
Cincinnati, OH
Have you ever thought after reading a book, "This would make a great movie"? Perhaps you've written a script and just knew it would be a blockbuster, or you know a favorite author's book has been optioned to become a movie, but you've never seen it created.
This three-part series is just for you. In collaboration with Hollywood scriptwriter, director, and novelist Heywood Gould. (Mr. Gould is the author of 9 screenplays including "Rolling Thunder," Fort Apache, The Bronx," Boys From Brazil," and "Cocktail")Reader's Entertainment will be bringing you "Movies You Will Never See".
From Heywood Gould:
For every movie that is released there are hundreds of scripts that were commissioned, "developed", written, restructured—and rewritten; reconceived, redeveloped—and rewritten; restored to their original state and—rewritten; Acquired in "turnaround" by another production entity which redeveloped, reconceived, rewrote, rejected, rescued, restored and finally—shelved them.
Reader's Entertainment and the Daily Event will reoffer some of these scripts.
Read them and decide: would you like to have seen this movie?
Our first script is EMPIRES OF CRIME. Seven years in development it is a six part mini-series commissioned by a broadcast network and later reacquired by a cable station.
Act 2 Begins:
EMPIRES OF CRIME/Part 2
By
Heywood Gould
Act 1
DISSOLVE TO
LITTLE ITALY, NY, 1913
EXT. MOTT STREET. (STOCK) DAY
A million immigrants jammed into ten square blocks. Noisy, narrow, teeming with desperate humanity. PUSHCARTS, HORSE DRAWN WAGONS. WORKERS,bent and weary, PEDDLERS screeching their wares. Sharp eyed women haggle in the Sicilian dialect keeping a wary eye on their CHILDREN running underfoot. MUSTACHIOED MEN in black suits swagger arm in arm with their GAUDY WOMEN.
YOUNG CHARLEY LUCIANO
still known by his given name, SALVATORE, sixteen, wiry, ashamed of his shabby clothes, has his nose pressed hungrily against the window of an ITALIAN BAKERY.
THROUGH THE BAKERY WINDOW
he sees JOE MASSERIA, a member of the BLACK HAND gang of extortionists. In his early '20's, but already starting to bulge out of his black suit, Masseria is at a table with his HENCHMEN gorging himself on a huge slab of ITALIAN CHEESECAKE. As Salvatore watches the PROPRIETOR arrives with more pastry. He sets down the tray with a desperately ingratiating smile and slips Masseria a wad of BILLS
SALVATORE
licks his lips. He's hungry, he's always hungry. As he walks on he is followed by a three RAGTAG BOYS, led by DAVY BETTILO, a runty kid, mad at the world.
BETTILO
Salvatore, wait up…
SALVATORE
(pushes him away)
Stupido, don't follow me.
Go cross the street and
come when I tellya.
Bettilo retreats, shamefaced. And Salvatore passes:
BIG TIM SULLIVAN
stocky, florid in a bowler hat, smiling broadly under a sign reading, FREE SHOES FROM BIG TIM SULLIVAN, TAMMANY HALL. PEOPLE fight and jostle as a young block captain, JIMMY HINES passes out shoes from enormous boxes.
SULLIVAN
We're goin' to give out
seven thousand pairs of
shoes and socks today to
our loyal voters…
RABINOWITZ, a young idealist, jumps out and harangues the crowd.
RABINOWITZ
Don't sell your souls to
these Tammany crooks! Vote
for justice.
JIMMY HINES
Justice won't keep your
feet warm in the winter.
Who gives you what you need?
The CROWD responds in gleeful unison:
CROWD
Big Tim Sullivan. He's a
damned fine Irishman. Vote
for Sullivan.
Salvatore laughs and walks on. Lighting a cigarette he passes:
A PEDDLER
hawking fruit from a pushcart with the cry:
PEDDLER
Applapear…Applapear…
Get 'em over here. Two
cents a piece…Applapear…
Salvatore checks the street for COPS, then approaches, cigarette dangling out of his mouth.
SALVATORE
The t'ieves is thick as flies
around here, huh Tony. Gimme
a quarter a day, I'll keep'em
away.
PEDDLER
(swipes at him)
Get outta here, I call a cop…
SALVATORE
Cops don't care about
greaseballs like you…
He gives a signal. Davy Bettilo leads the three boys across the street. They swipe handfuls of apples. Shouting, the Peddler gives chase. They dodge him laughing. Little Davey doubles back and pushes over his cart. Apples and pears roll off onto the street, setting off a stampede as PASSERSBY run to pick them up. The Peddler gets the message.
PEDDLER
Okay a quarter…
SALVATORE
He runs out and rounds up the boys. Smacks them, grabs them by the ears…Chases them.
SALVATORE
Hey you bums, put them
apples back, every single
one of 'em. This man's a
friend of mine. Don't ever
bother him again, you
understand?
To read this scene in it's entirety go here.
Readers are free to submit their own shelved scripts for publication to Daily Event Follow this link for submissions.
With two conditions:
1. The scripts must have been commissioned or acquired by a producing entity.
2. The  writer must have full rights to the script.
The Daily Event legal department (non-existent) does not want a young Business Affairs attorney to pause the Coeds in Bondage video he is watching for the seventy-third time to write us a threatening letter.
Decisions of the judges will be final. Until, of course, they are reconceived, reconsidered, reexamined and—repeated.
Drop by next Wednesday for Part Three of  "Movies You Will Never See".