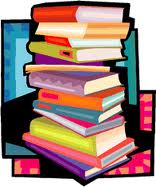 L. McMaken
11-26-11
Cincinnati, OH
OverDrive the digital distributor for publishers to libraries, has been notified that Penguin Publishing is reviewing it's lending terms for eBooks to libraries, and they are to suspend their distribution of their titles to libraries until further notice.
In a statement, the publisher said: "Penguin has been a long-time supporter of libraries with both physical and digital editions of our books. We have always placed a high value on the role that libraries play in connecting our authors with our readers. However, due to new concerns about the security of our digital editions, we find it necessary to delay the availability of our new titles in the digital format while we resolve these concerns with our business partners. Penguins' aim is to always connect writers and readers, and with that goal in mind, we remain committed to working closely with our business partners and library community to forge a distribution model that is secure and viable. In the meantime, we want to assure you that physical editions of our new titles will continue to be available in libraries everywhere."
While existing ebooks will still be available for download. Overdrive was also told to "disable" their Kindle functions for all Penguin titles.
Earlier this year, OverDrive and publishers Harper Collins, MacMillan, Simon & Schuster have had similar issues wanting to limit the number of digital checkouts, or withdrawing their books. In the case of Hachette Book Group, they withdrew their entire frontlist of eBooks from library circulation in July of 2010.