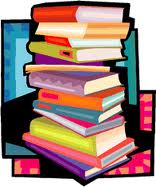 L. McMaken
12-14-11
Cincinnati, OH
OverDrive, the digital portal for eBooks to libraries is being called to task for not being equal among libraries. In a recent post from Librarian in Black, it seems libraries have just discovered OverDrive is not offering the same "open" book catalog to all their library customers.
In her words: "OverDrive has different catalogs of eBooks in the OverDrive Marketplace for different libraries.  We're not all seeing the same title or author selections."
When Librarian in Black was contacted by Chesapeake Public Library regarding this, it opened an entire weblog of  commentary. Apparently, there are several catalogs that OverDrive uses for its library clients. Whether it is all OverDrives doing or they are dictated to by publishers isn't clear, but either way money seems to be the deciding factor in what titles a library receives.
You can read the entire blog here. If you utilize OverDrive for your eBook purchases, I encourage you to read and respond to this blog.