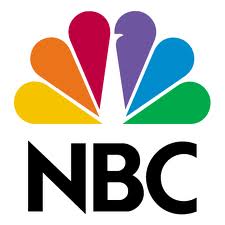 L. McMaken
2-2-12
Cincinnati, OH
NBC Publishing is the new digital  eBook imprint for NBC News. NBC says their new enhanced eBooks will feature videos. In a statement from NBC Vice president Michael Fabiano: "In general, text will come from titles already published, direct relationships with authors, and in some cases from the staff of NBC News… We will also utilize a network of freelance professionals as needed."
Commenting on the logistics of the new effort, Fabiano said, "The initiative will be spearheaded by NBC News and will leverage NBC's existing content assets from shows like Dateline, NBC Nightly News, Today, Peacock Productions, and NBC's archives as well as network and film properties including Telemundo, NBC Sports, and Universal Pictures. The plan is to launch at least 30 new e-book titles in the first year.
Cheryl Gould NBC News senior vice president who will be in charge of the new eBook publishing venture said, "As the tablet and e-reader markets continue to expand exponentially, and as the definition of 'what is a 'book?' evolves, we see opportunities to bring readers a unique and immersive content experience."
As of this writing they do not have a working website, nor has there been any word of a submissions policy.