From Thriller Author
Andrew Peterson
Forced to Kill
Forced to Kill features
trained Marine scout sniper and CIA operations officer
Nathan McBride
NOW AVAILABLE AS AN EBOOK
Bravery. Honor. Sacrifice.
Los Angeles, CA – February 1, 2012 – Forced to Kill hits #1 on Kindle!
Andrew Peterson's second novel in the series—featuring the dark world of trained Marine sniper and CIA operations officer Nathan McBride—is now released as an eBook and has hit #1 on Kindle in the thriller sub-genre Spy Stories and Tales of Intrigue with thousands sold in the first month of release!
"An absolutely bone-chilling thriller. Equal parts Stephen Hunter and Thomas Harris. Imagine Bob Lee Swagger going after Hannibal Lecter and you will have only scratched the surface of this intensely exciting novel. Forced to Kill will haunt you long after you read its last brilliantly plotted page." – Brad Thor, NYT bestselling author
"…it's not a series for the weak, but it's definitely "the" new series to follow." – Brenda Weeks
"Nathan truly is one of America's unsung heroes. He does what he need to be done and does not look for more than the knowledge of a job well done." – SingleTitles Reviews
Synopsis: When a mutilated body is discovered in a remote Utah Lake, it ignites a chain of events that forces former Marine sniper and CIA operations officer Nathan McBride to face dark past. It was a past he'd worked hard to forget. Nathan has never backed away from danger, and he's not about to start now, even if it means confronting the cold-blooded interrogator who tortured him to the brink of death more than a decade ago.
Could his Nicaraguan enemy be active again? On American soil? The evidence is clear, but the stakes are higher than Nathan can know.
In a showdown that will test Nathan's understanding of justice and mercy, he'll have to make a life or death decision that has the potential to expose and destroy people at the highest levels of government.
"Andrew Peterson has created the most brutally effective thriller hero to appear in years."- Ridley Pearson, author of Killer Weekend
FORCED TO KILL – launched as an eBook has hit # 1 on Kindle in the thriller sub-genre Spy Stories and Tales of Intrigue. Now available at Amazon ASIN: B006WBQOE2
Appearances:
USO Tour of Kyrgyzstan and Afghanistan with: (Clive Cussler, Sandra Brown, Kathy Reichs, Mark Bowden)
Guest in 5.11 Tactical's booth – Shot Show – Las Vegas – 2012
Southern California Writers Conference – San Diego – February 17-19, 2012
Left Coast Crime – Sacramento – March 29-April 1, 2012
RT BookLovers Convention – Chicago – April 11-15, 2012
(Hosting the Chicago Field Division of the ATF for a panel and presentation)
ThrillerFest – New York – July 11-14, 2012
ABOUT THE AUTHOR: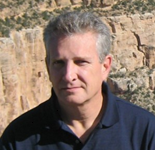 FIRST TO KILL is Andrew's debut novel. In May of 2011, the second Nathan McBride novel launched as an exclusive audiobook from Audible.com. FORCED TO KILL reached #6 on Audible.com's bestseller list. The film rights for FIRST TO KILL were sold to two Hollywood producers with offices at the Paramount Lot in Los Angeles. Andrew is currently working on the third Nathan McBride novel.
Born and raised in San Diego, California, Andrew attended La Jolla High School before enrolling at the University of Oklahoma, where he earned a Bachelor of Science Degree in Architecture. He is an expert marksman with high-power rifles and has won numerous competitions. Currently, Andrew holds the classification of Master in the NRA's High-Power Rifle ranking system. He and his wife, Carla, live in Monterey County, California.
To learn more about Andrew Peterson, please visit http://www.andrewpeterson.com/
ABOUT AUDIBLE.COM:
Audible, Inc. (www.audible.com) is a leading provider of premium digital spoken audio information and entertainment on the internet. Content from Audible is downloaded and played back on personal computers, CDs, or AudibleReady computer-based and wireless mobile devices. Audible has over 50,000 audio programs from more than 800 content providers that include leading audiobook publishers, broadcasters, entertainers, magazine and newspaper publishers, and business information providers. Audible is the preeminent provider of spoken-word audio products for Apple's iTunes Store. Audible, Audible.com, AudibleListener, AudibleReady and AudibleKids are trademarks of Audible, Inc. or its affiliates. Other product or service names mentioned herein may be the trademarks of their respective owners.
Copyright 2012, Andrew Peterson. All Rights reserved.
All trademarks and titles are the property of their respective owners.