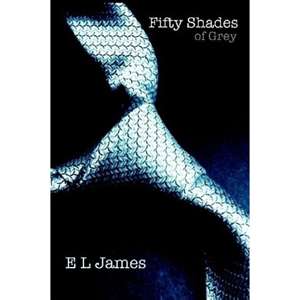 The best-selling book by author E. L. James has just been optioned by Universal Pictures and Focus Features. Fifty Shades of Grey has sold over 250,000 copies and it topping bestseller lists. The book, the first of a trilogy Fifty Shades that includes Fifty Shades of Grey, Fifty Shades Darker and Fifty Shade Freed began as posts on a fan fiction site online. The premise of the book centers around Anastasia, a college student who become involved in a relationship with a handsome millionaire named Christian Grey. He is a man who enjoys bondage and S&M, and the story develops from there.
From Amazon's Book Description:
When literature student Anastasia Steele goes to interview young entrepreneur Christian Grey, she encounters a man who is beautiful, brilliant, and intimidating. The unworldly, innocent Ana is startled to realize she wants this man and, despite his enigmatic reserve, finds she is desperate to get close to him. Unable to resist Ana's quiet beauty, wit, and independent spirit, Grey admits he wants her, too—but on his own terms.
Shocked yet thrilled by Grey's singular erotic tastes, Ana hesitates. For all the trappings of success—his multinational businesses, his vast wealth, his loving family—Grey is a man tormented by demons and consumed by the need to control. When the couple embarks on a daring, passionately physical affair, Ana discovers Christian Grey's secrets and explores her own dark desires.
Author E.L. James is a former TV writer who has by many accounts made erotic acceptable and was dubbed "mommy porn" by The New York Times. The books were picked up last year by Vintage Anchor an imprint of Knopf and will be re-released in the U.S. this year with an initial print run of 750,000 copies.
Several bookstores reported selling out of the book and seeing an increase in sales of erotica. The film industry is hoping 'mommy porn' will usher in a new era of erotic film-making. Many have attributed the increase in sales and reading of erotic to its availability in eFormat. Readers can download in the privacy of their home without embarrassment or harassment.
Although erotica is a popular reading choice, success at the box-office may not be as easy. A producer who declined to be identified stated: "It may be a new phenomenon of women engaging anonyously with erotic literature online, but it's one thing to read these books privately, and it's another watching it in a theater with hundreds of other people."