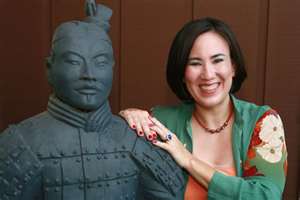 To celebrate her new series Bridal Favors and the release of the first book in the series, Wedded in Scandal, author Jade Lee hosted a wedding. It began as a bridal shower, but when the two smitten lovebirds saw each other, well, the call to the altar was irresistable.
Readers were welcomed to the shower complete with a towering wedding cake, flowing champagne, tons of giveaways, unique swag, and a wonderful woven throw given to one lucky reader. In the midst of the celebration Robert Percy, Viscount Redhill couldn't hold back his longing for the Lady Helaine. As guests watched he proposed in the middle of the shower and as luck would have it — an official was available to carry out the couple's nuptials.
For those who couldn't attend this year's RT Booklover's Convention where the Bridal Favors Shower was held, here are photo's for your enjoyment.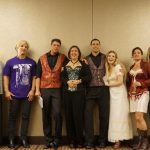 (Photographs courtesy of A&R Photography)