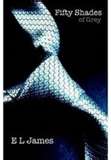 Some libraries in Florida have pulled the book '50 shades of Grey' from their shelves, siting its "graphic depiction of S&M and bondage." Author E.L. James bestselling book is considered erotica, and has been dubbed, "mommy porn".
Cathy Schweinsberg, Library Services Director stated: "Nobody asked us to take it off the shelves. But we bought some copies before we realized what it was. We looked at it, because it's been called 'mommy porn' and 'soft porn.' We don't collect porn."
Several Florida residents have created a petition urging the libraries to reconsider their decision saying: "–banning books is wrong, no matter what the perceived content."
Libraries in other states, Wisconsin, and Georgia have also pulled the book from their shelves.