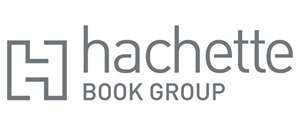 Back in 2010, Hachette Book Group yanked all of its eTitles from libraries "cyber" shelves. They cited numerous reasons; including the amount of check-outs of their titles, to the number of books purchased by libraries, and cited monies they might lose selling eBooks to libraries.
This week Hachette has reconsidered and is currently in the process of instituting a pilot program to offer their eBooks in libraries. The pilot program will offer only their backlist titles, and no new titles. Molly Rapheal President of the American Library Association released a statement after meeting with representatives from Hachette saying: "we were pleased to learn that starting this spring, Hachette is conducting a pilot with two ebook distributors for libraries, which will bring a selection of HBG's recent bestselling ebooks to 7 million library patrons. These pilot programs will help HBG learn more about library patrons' interests, usage, and expectations, and help the publisher devise the best strategy to reach the widest audience of ebook readers in libraries."
Libraries are hoping to have the opportunity to have all Hachette's titles available to patrons on their "cyber" shelves soon.