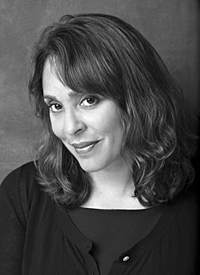 Pulitzer Prize winning author, Natasha Trethewey has been named America's newest Poet Laureate by the Library of Congress. A native of Gulfport, Mississippi, she is the first African-American to hold the post since 1993. She has been the Poet Laureate of Mississippi, and holds the Phillis Wheatley Distinguished Chair in Poetry at Emory University. Her tenure as Poet Laureate will begin in September.
At 46, she is one of the youngest poets ever selected for the position. In a statement she said: "I'm still in a little in disbelief."
Dana Gioia, formerly with the National Endowment for the Arts described Trethewey's words as, "She writes out of the complicated history of the region, and even from her own complicated history." And James Billington, Librarian of Congress said, "We're not necessarily on some kick to find a younger poet. The more I read of it, American poetry seems extremely rich in diversity, talent and freedom of expression, and she has a voice that is already original and accomplished. I have an affinity for American individuals who are absolutely unique, and I think that this is one."
Her past growing up in the south as a product of a bi-racial marriage, and the horrific murder of her mother rings brings a depth to her poetry that is not found in many other writers. She won the Pulitzer Prize for Poetry for Native Guard, in 2006.