Whether your heading out to the beach or just the to the back deck, Kensington Books has a line-up of exceptionally great books for your summer reading enjoyment. Included in this summer's reads are thrillers, romance, drama, and …chocolate! Take a look:
Kensington Beach Reads 2012
BEACH SEASON by Lisa Jackson, Cathy Lamb, Holly Chamberlin, Rosalind Noonan
(May 29, 2012)
Golden sand, pounding surf, a sense of endless possibility…Perfectly timed for vacation reading, this summer-themed anthology—headlined by New York Times bestselling author Lisa Jackson—features four unforgettable stories of love, friendship, and second chances.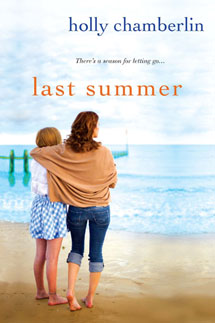 LAST SUMMER by Holly Chamberlin
( June 5, 2012)
In the heartfelt tradition of Jodi Picoult, Holly Chamberlin, bestselling author of Tuscan Holiday and Summer Friends, weaves a powerful story of the bond between mothers and daughters, the impact of childhood bullying, and the resilience of true friendship…
NO TAN LINES by Kate Angell
(May 25, 2012)
Set in a fictional Florida boardwalk town, this fresh, engaging contemporary romance from national bestselling author Kate Angell celebrates the joys of small-town living, perpetual summer, and sexy Little League dads…
KISS THE BRIDE by Deirdre Martin, Christie Ridgway, Laura Florand
(April 24, 2012)
Readers are sure to love this fun, sexy, bridal-themed collection headlined by New York Times bestselling author Deirdre Martin, USA Today bestselling author Christie Ridgeway, and rising romance star Laura Florand.
TUESDAY'S CHILD by Fern Michaels
(June 26, 2012)
In her newest standalone title, #1 New York Times bestselling author Fern Michaels gifts readers with richly drawn characters, a wonderful Southern setting, and a compelling story of adventure, love, and suspense, as a young woman wrongly convicted of murder receives the gift of a second chance…
YOU DON'T WANT TO KNOW by Lisa Jackson

(July 17, 2012)
In her newest standalone novel, #1 New York Times bestselling author Lisa Jackson deftly takes readers to the edge of sanity—and back—in a gripping novel where a mother's worst fear is only the beginning of a terrifying nightmare, and the truth is more dangerous than she can imagine…
BANNON BROTHERS: HONOR by Janet Dailey
(May 29, 2012)
New York Times bestselling author Janet Dailey is the queen of sweeping, suspenseful, action-packed romance and rugged, all-American heroes, and she provides both in the second in her powerful, intrigue-laden Bannon Brothers trilogy.
THE RELUCTANT MATCHMAKER by Shobhan Bantwal
(June 26, 2012)
From Shobhan Bantwal, author of the acclaimed novels The Dowry Bride and The Unexpected Son, comes an engaging novel that highlights the complexities of the modern Indian American experience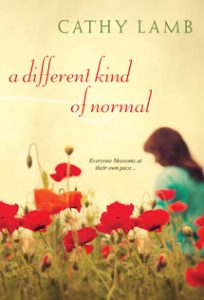 A DIFFERENT KIND OF NORMAL by Cathy Lamb
(July 31, 2012)
From Cathy Lamb, the author of the acclaimed novels Julia's Chocolates and Henry's Sisters, comes a novel of family, love, and resilience—a heartwarming, insightful story that fans of quality women's fiction will relish.
THE THINGS I DO FOR YOU by Mary Carter
(July 31, 2012)
In a beautifully written, thoughtful, and engaging novel in the style of Luanne Rice and Cathy Lamb, the acclaimed author of My Sister's Voice tells of a married couple's attempts to make a success of a newly acquired bed and breakfast.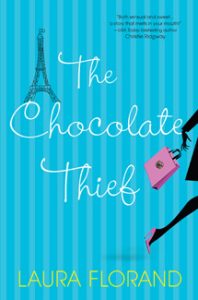 THE CHOCOLATE THIEF by Laura Florand  (July 31, 2012)
Combining the mystique of French Women Don't Get Fat, with the charm of a Lori Foster bad-boy hero, Laura Florand writes a sparkling contemporary romance that will take readers on the ultimate fantasy escape: falling in love in Paris with an unlimited supply of chocolate!