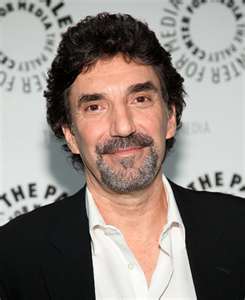 Vanity cards, those little blurbs found at the end of producer, director, writer Chuck Lorre's shows, can now be purchased. His idioms that are sometimes hard to read as the credits fly by have had viewers recording his programs and pausing, just to get a glimpse. They are found at the end of his programs Two and Half Men, Big Bang Theory, and Mike and Molly.
In a book titled "What Doesn't Kill Us, Makes Us Bitter" all his vanity sayings will be available for fans. Those fans however, will have to shell out $100 for their copy of the book. While the price seems a little stiff, all proceeds from its sale are going to the Dharma-Grace Foundation. Mr. Lorre founded the organization in 1999 to offer free medial care.
The book will be available from publisher Simon & Schuster in October 2012.