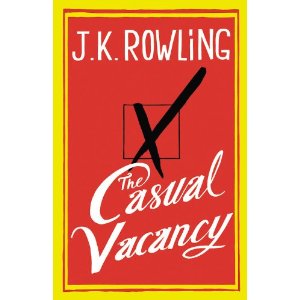 Interestingly, the Vatican gave praise to author J.K. Rowling's Harry Potter series at a time when many religious organizations denounced the magic filled young adult books.
With her latest release, A Casual Vacancy, a novel aimed at an adult readership, the Vatican, said, "it disappoints, and needed a sprinkle of magic," and "J.K Rowling's first adult novel disappoints". The review also went on to say: "Fifty-six years after Peyton Place, an up to date – and British – version of that masterpiece of a social chronicle might make sense. Rowling probably has all the qualifications to be the worthy successor of Grace Metaloius. But there's something missing."
Gaining a new editor in 2007, L'Osservatore Romano, the Holy See's official newspaper, was encouraged by Pope Benedict XVI to begin coverage of popular culture – movies, books, and television and it has done so with a flourish.
Along with its unflattering review of Rowlings book, it gave a rave endorsement to Skyfall, the newest 007/James Bond movie. The paper said the latest Bond is: "more human, capable of being moved and of crying: in a word, more real" and that Daniel Craig was "even more convincing" in this release, than in his previous films at the British agent.