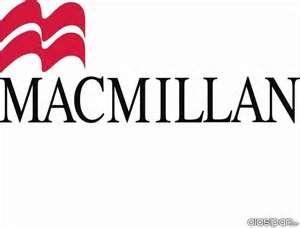 Last year, Macmillian Publishing was opposing listing their ebook titles with libraries, particularly via OverDrive, the supplier to libraries. This week, the publishing giant has changed it's policy and has agreed to provide a collection to OverDrive. While this will not be their entire eBook catalog, it is being called a "pilot" program for libraries.
From their press release:
Under the pilot program, OverDrive-powered libraries will have access to more than 1,200 titles from Macmillan's Minotaur Books imprint, featuring award-winning authors such as Olen Steinhauser and Julia Spencer-Fleming. OverDrive supplies Next Generation digital library services for more than 22,000 libraries and schools worldwide, with support for all major eReading devices, including Kindle.
"We're delighted to provide libraries and their readers with these sought-after Macmillan eBooks," said Erica Lazzaro, director of publisher relations at OverDrive. "Showcasing this rich collection of Macmillan titles in the digital library will generate fresh exposure for these books and authors, connecting them with millions of readers looking for what to read next."
Before the end of the first quarter, Macmillan will offer a selection of more than 1,200 Minotaur eBooks for lending at public libraries in the United States. The Minotaur titles span all sub-categories of crime fiction, from thrillers to cozies, hard-boiled crime to psychological suspense. The pilot program will follow a one-copy/one-user lending model, and libraries will be able to circulate each copy for 24 months or 52 lends, whichever comes first.
The Macmillan pilot coincides with the rollout of OverDrive's Next Generation platform, which includes completely reimagined library websites featuring One-Step Checkout™, a powerful search engine, and the browser-based eBook reading technology OverDrive Read. Next Generation enhancements in 2013 also include streaming video and audio technology, APIs that enable libraries to fully integrate digital and print catalogs, and the all-new Content Reserve collection development portal.
About Macmillan Publishers
Macmillan Publishers is the global trade publishing division of Holtzbrinck. The US publishers include Farrar, Straus and Giroux, Henry Holt, Macmillan Children's Publishing Group, St. Martin's Press and Tor. The company publishes under the Pan Macmillan name in the UK, Australia, India and South Africa. The German company, Holtzbrinck Deutsche Buchverlage, includes among others S. Fischer, Kiepenheuer and Witsch, Rowohlt and Droemer Knaur.
About OverDrive
OverDrive is a leading multichannel digital distributor of eBooks, digital audiobooks, music and video. We supply a secure lending platform for 22,000 libraries, schools and retailers worldwide with support for all major computers and devices, including iPhone®, iPad®, Nook®, Android™ phones and tablets, and Kindle® (U.S. only). OverDrive has been named to the EContent 100 as a company that matters most in the digital content industry and is a member of the 2012 Technology Fast 500. Founded in 1986, OverDrive is based in Cleveland. www.overdrive.com