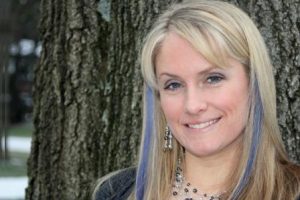 What a Nightmare! A real one. A girl who is half human, half Nightmare. 16-year old Dusty Everhart feeds on nightmares, when she's not attending school and drooling over hunky Eli Booker. So when she ends up having to feed on Eli's nightmares she's so embarrassed. But, Eli's nightmares of murder start to come true and Dusty must help him, without giving herself away.
The premise is so fresh, so unique and the author's writing is fantastic. It's one of those books you can't wait to get back to while you're going about your day. It's fun, there's some romance of course and a great mystery. The book is not too intense, but it's engaging and interesting.
Watch the book trailer 
The author has a really cool website with great artwork. You've got to check out her "About" page cause it is so funny!