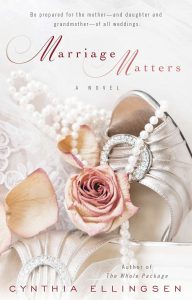 Weddings can be complicated… especially when three generations of women—mother, daughter, and grandmother—all decide to say "I do" on the same day. For fans of Emily Giffin and for lovers of hit shows like "Say Yes to The Dress", MARRIAGE MATTERS by promising new talent Cynthia Ellingsen is the perfect romantic read.
Chloe has high hopes for marriage; she just hasn't found the groom. But when she, her mother and grandmother all catch a bouquet at a wedding, the bride predicts marriage is on the horizon for all three women. Chloe is delighted. She wants nothing more than a husband and a family. Kristine is hesitant. She's already married, but struggling with an attraction to a tempting photographer. June laughs it off. She certainly doesn't expect to find love twice in one lifetime.  But when Chloe's secret crush gets down on one knee, Kristine's husband asks for a vow renewal ceremony and June is startled to find herself smitten with a cantankerous widow, wedding bells start ringing.
With three ceremonies on the horizon, the three generations decide to share the wedding.  After all, what could go wrong? Other than the fact that Chloe wants something simple, June wants the wedding of her dreams and Kristine doesn't know if she wants to be married at all…Family weddings can be complex. But this one is shaping up to be the most complicated of all.
"A delightful, romantic tale of three generations of women all seeking love and affirmation, following a joint bouquet-catch at a family wedding… " —Publishers Weekly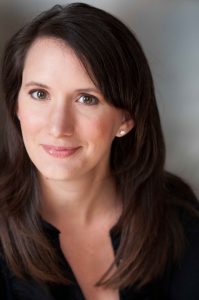 About The Author:
Cynthia Rice Ellingsen is an author and a screenwriter. She lives inLexington,KY with her husband, Ryan. Visit her website at cynthiaellingsen.com.
Follow Cynthia on Facebook and Twitter:
Twitter: cynellingsen
Facebook:cynthiaellingsen