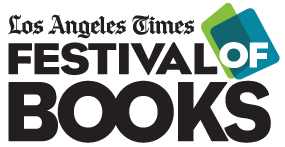 The Los Angeles Times Book Awards were just announced. The award is considered one of the most prestigious in literature.
Here's more from the LA Times press release:
The Los Angeles Times Festival of Books, the largest and most prestigious public literary festival in North America, kicked off its weekend-long celebration of ideas, creativity and the written word in all its forms with the 33rd Annual Book Prizes. Held tonight at the University of Southern California's iconic Bovard Auditorium and hosted by The Times' book critic David L. Ulin, the ceremony honored the year's best works from among 50 distinguished finalists in ten categories.
Kevin Starr, author of a multi-volume, comprehensive history of California as well as the former State Librarian, was this year's recipient of the Robert Kirsch Award for lifetime achievement. The Innovator's Award, which spotlights cutting-edge business models, technology or applications of narrative art, was presented to writer and activist Margaret Atwood.
Biography: Robert Caro, The Passage of Power: The Years of Lyndon Johnson (Knopf)
Current Interest: Katherine Boo, Behind the Beautiful Forevers: Life, Death, and a Hope in a Mumbai Undercity (Random House)
Fiction: Ben Fountain, Billy Lynn's Long Halftime Walk (HarperCollins Publishers / Ecco)
The Art Seidenbaum Award for First Fiction: Maggie Shipstead, Seating Arrangements(Knopf)
Graphic Novel/Comics: Sammy Harkham, Everything Together: Collected Stories(PictureBox)
History: Fergus M. Bordwich, America's Great Debate: Henry Clay, Stephen A. Douglas, and the Compromise That Preserved the Union (Simon & Schuster)
Mystery/Thriller: Tana French, Broken Harbor (Viking)
Poetry: Louise Glück, Poems 1962-2012 (Farrar, Straus and Giroux)
Science & Technology: Florence Williams, Breasts: A Natural and Unnatural History (W.W. Norton & Company)
Young Adult Literature: A.S. King, Ask the Passengers (Little, Brown Books For Young Readers)
Innovator's Award: Margaret Atwood
Robert Kirsch Award: Kevin Starr
The complete list of 2012 finalists and previous winners, as well as eligibility and judging information, can be found at www.latimesbookprizes.com.