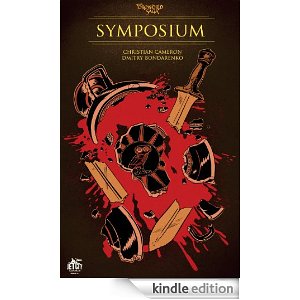 Launching with works by George R.R. Martin, and Neal Stephenson, Amazon will be publishing comic books and graphic novels.
Jet City Comic's first comic book is Symposium by author Neal Stephenson. It is based on the Foreworld series, and the first issue is now available to readers for $1.99 on Amazon. This is a digital release, and while most of the comic books from Jet City will be in digital format, Amazon plans limited releases of print copies as well.
Coming this fall will be a comic adaptation of the Game of Thrones, and Wool by Hugh Howey. Most of the comic books lined up by the new imprint will not be original works, but graphic adaptations of existing novels.