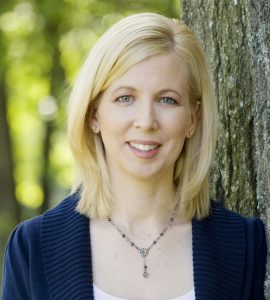 Author Ciara Knight highlights an often overlooked area of learning for children diagnosed with Autism – the structure of reading. Welcome, Ciara!
There is nothing more exciting than sharing the world of reading with a child. Most children will snag a book from a shelf based on its fantastical cover. With a hurried step, they'll fling the book open and sail into an alternate world of pirates, dinosaurs, or time traveling trees.
Unfortunately, not every child possesses the ability to savor brilliant prose. Some become overwhelmed at the endless words covering page after page. There are many different challenges children face, but one of the most prevalent conditions in our society today is children diagnosed with Autism Spectrum Disorder (ASD). According to the CDC, one in every eighty-eight children are diagnosed with ASD, and it is believed the numbers will continue to rise. With over a million children in the United States struggling with ASD there is a great need for accessible, high quality literature designed to meet the specific needs of these children.
As a former therapeutic recreation specialist serving children with emotional, physical, and mental challenges, I've witnessed the struggle to read firsthand, but it wasn't until I had a brilliant child of my own, who met similar challenges, that I was called to figure out a solution.
One of the main issues that face children with ASD is the amount of words on a page. They can't organize them into smaller manageable units, causing them to become frustrated. There are several techniques suggested by occupational therapists that are fantastic tools. In the beginning, I tried every one of them including covering all but one paragraph with a white piece of paper. It worked to a certain extent, but each time we progressed beyond the technique he'd give-up. Eventually, I dug into my great motherly skills and bribed my child to read more than a few lines. Of course, that was short lived.
A common misconception when dealing with ASD is the belief that grade-level vocabulary or reading comprehension is the cause of a low reading level, but it can be the opposite. Most children with ASD exceed expectations in many subjects. In my child's case it was frustrating to know his vocabulary, math and other academic skills were advanced, but he couldn't read an entire page of a book without getting exhausted. However, I did quickly realize that if I put a Gameboy or computer in front of him, he could read the most advanced concepts while controlling the movement of a figure by hammering away at the keys. I thought it was great that he could pronounce complicated Star Wars terms, and understood plot structure, but I wanted him to read a book.
This passion lead me on a quest to find a series that was designed in a way that my son would enjoy without getting frustrated, but after an extensive search online and at brick and mortar stores, I came up with nothing. The only books constructed in a way that allowed my son to succeed were too young for him. This called me to action. I decided to write a series specifically designed for children that need a certain amount of words on the page, organize it in a unique way for their specific needs, while maintaining grade level vocabulary. Also, I wanted to incorporate some of their favorite concepts such as math and science.
Since movement can assist with learning, my ultimate goal would be to create a book-video game hybrid. Creating a world full of on level learning utilizing action to stimulate their brains. The main character of my series is special in his own way. Although Percy Jackson and The Lightening Thief contained a hero with ADHD, the hero in my series will take it to a new level.
ASD is not the only diagnosis that fits the need of altered reading materials. Many of the Neurodevelopmental Disorders described in the Diagnostic and Statistical Manual (DSM-5) would benefit from a new book design and structure. Any child challenged by attention deficit, language or speech disorder, specific learning disability, or ASD will enjoy a well-organized, action packed adventure that will stimulate their minds and allow them to fall in love with the written word.
I know this will be complicated and difficult, but I'm ready to apply my writing skills, and knowledge of children with unique learning needs, to create a series that will be engaging, fun and designed for success. This project is near and dear to my heart, and even if no other child reads the stories except my son, it will still be the most successful series I've ever written.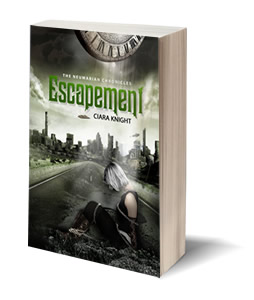 About the Author:
Ciara Knight writes to 'Defy the Dark' with her young adult speculative fiction books. Her most recent Amazon best-seller, Escapement, book I of The Neuamrian Chronicles, released to acclaimed reviews securing a Night Owl Top Pick and five stars from InD'Tale Magazine.
When not writing, she enjoys reading all types of fiction. Some great literary influences in her life include Edgar Allen Poe, Shakespeare, Francine Rivers and J K Rowling.
Her first love, besides her family, reading, and writing, is travel. She's backpacked through Europe, visited orphanages in China, and landed in a helicopter on a glacier in Alaska.
Ciara is extremely sociable and can be found at Facebook, Twitter, Goodreads, Pinterest, and her blog.