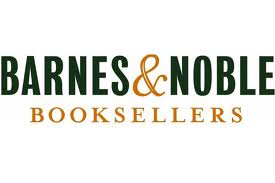 After losing $475 million dollars of Nook business in one year, Barnes & Noble fired its CEO, William Lynch. As CEO, Lynch tried to bring the company into the digital age, instead of focusing on its strength and the one area that is profitable for the company, their brick-and-mortar stores.
According to B&N financials, they operate 675 stores nationwide, as well as 686 college bookstores, and ninety-five percent of those stores are showing a profit. Yet Lynch publicly stated that "I don't really read physical books that much anymore."
Although the digital age is changing the face of books and publishing, it seems there are a significant amount of readers still making the trek to their stores. Lynch however, decided he wanted to sink money into the ill-fated Nook and Nook color which debuted only a few months before Apple launched the iPad. Even though the Nook Color was a good product, it wasn't as good as the iPad.
B&N seems to have a history of being having horrendous business timing. They didn't begin a website until 1997, a full two years after Amazon came on the Internet. They introduced their first eReader on September 11, 2001, and of course their Nook was upstaged and demolished by iPad. They also made a business alliance with Google where their App Store, Chrome operating system and Gmail would be pre-installed on all Nooks. Yet users couldn't access any Google apps on their Nook device.
The company has been losing money for several years, and their have been offers from other media outlets, Pearson for one, to purchase the company. Microsoft does own 17% of Nook Media, and TechCrunch reported that they may make a bid for of nearly $1 billion to purchase the entire media company from B&N – but that is speculation.
B&N has not named a replacement for Lynch.
Even with Lynch leaving the top position with the company, many aren't sure Barnes & Noble can be saved in this brave new world of digital publishing and instant access to books. Although statistically ebooks account for 20% of all book sales nationally, making print books still the number one way people read. With those numbers, perhaps B&N should concentrate on the area where their profits are coming from.