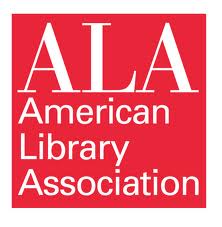 If you don't have one, or if you haven't had one for years, take the time this month to sign up for a library card. Today's libraries are filled with not only books, but CDs, DVDs, Internet access, genealogy files and so much more. The library card can be your key to the entire world and beyond.
From the American Library Association press release:
September  is Library Card Sign-up Month. Throughout the month libraries across the country have been working hard to remind parents and caregivers that a library is the most important school supply children and teens can have in achieving academic success.
For libraries still looking to promote Library Card Sign-up Month, free downloadable tools are available through the Library Card Sign-up Month website. Tools include downloadable print public service announcements (PSAs) featuring the Chicago Bulls' Luol Deng and Disney's Princess Belle, as well audio PSAs, a sample press release, PSA scripts and proclamation.
Library Card Sign-up Month is a time when libraries across the country remind parents that a library card is the most important school supply of all. Thousands of public and school libraries join together each fall in a national effort to ensure every child signs up for a library card.
The Campaign for America's is Libraries is the ALA's public awareness campaign that promotes the value of libraries and librarians.  Thousands of libraries of all types – across the country and around the globe – use the Campaign's @ your library® brand. The Campaign is made possible in part by ALA's Library Champions.