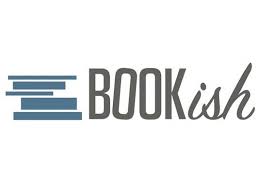 By Natalie Zutter and Ilana Masad for Bookish.com
After five years of water cooler freak-outs over the superb writing and truly remarkable character arcs, "Breaking Bad" is finally over, with a series finale drawing comparisons to"The Sopranos" and other TV classics. But how to redirect the hours spent obsessing over the show–and the emotional turmoil over Walter White's transformation into Heisenberg–into something new? These seven books tap into everything you loved and now miss about "Breaking Bad," from the unapologetic depiction of drug culture to Walt and Jesse's dysfunctional partnership. Let's cook–er, read.
If you like your drug narratives gritty: "Trainspotting" byIrvine Welsh
Whether you were an early adopter or came into "Breaking Bad" late, we bet that you're now desperate for an equally gripping missive from the drug world. Narrated by different members of a group of friends (think Jesse's boys in season two, but each getting their own episode) taking, buying, jonesing for and trying to get off of heroin, "Trainspotting" delivers the thrills and chills of the Scottish drug scene of the early '90s. Lucky for you, there's a sequel.
2. No Country for Old Men (Movie Tie In Edition)
To keep you on edge: "No Country for Old Men" by Cormac McCarthy
Even in its earlier, more uneven seasons, "Breaking Bad" had an underlying menace that kept viewers tensed for shocks they couldn't predict. For that slow burn and the explosive twists, pick up McCarthy's ominous crime novel. Pair it with Urban Waite's "The Terror of Living"–the story of an old pro drug smuggler teaming up with a rookie–and you'll be well on your way.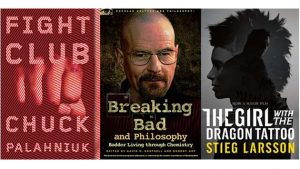 3. The Girl with the Dragon Tattoo
If you like antiheroes: "The Girl With the Dragon Tattoo" byStieg Larsson
There may not be many women in "Breaking Bad"–and, despite the title, there aren't that many in this book, either. However, there is a rogue reporter and a tattooed and pierced hacker to complement him. Antiheroes Blomkvist and Lisbeth Salander may have attained film fame on-screen, but the book series will keep you up late turning pages with a knot of suspense in your belly, even if you already know the plot basics.
For more Saul: "Hollywood Said No!" by Bob Odenkirk and David Cross
Odenkirk's character Saul resonated so much with fans that a spin-off series–"Better Call Saul"–is already in the works. In the meantime, giggle your way through this new release tied to Odenkirk's other well-known TV series, "Mr. Show": "Hollywood Said No!" is filled with the rejected sketches and film scripts that no one in Tinseltown wanted to finance. Even better, get the audiobookand enjoy Odenkirk and Cross doing dramatic readings of the ridiculous sketches.
5. Fight Club
For the screwed-up bromance: "Fight Club" by Chuck Palahniuk
Walt and Jesse are polar opposites, which broke up their partnership more times than we can count. From nightly beatdowns to burning lye kisses, Tyler Durden and the Narrator's relationship is just as intense and toxic. Plus, the book's central question has never seemed more appropriate: "If you wake up at a different time, in a different place, could you wake up as a different person?"
To relive Walt's descent into villainy: "Helter Skelter" byVincent Bugliosi with Curt Gentry
OK, so people might look at you askance if you read this on public transportation–or they may inch away if you talk about this on your date–but this book is a fascinating portrait of one of our most well-known real-life monsters. And if you're already missing Heisenberg's favorite headwear, don't miss "I Wear the Black Hat,"Chuck Klosterman's treatise on villainy in both real life and pop culture.
7. Breaking Bad and Philosophy
Before the inevitable rewatch: "Breaking Bad and Philosophy,"edited by David R. Koepsell and Robert Arp
Let's not kid ourselves–it won't be long before you've started watching the series all over again to look for clues and cues to its ending. But first, give yourself a buffer with this anthology. These authors have devoted even more thought than you have to questions such as "Does everyone have the potential to become a ruthless killer?" Study this collection so you can whip out some thought bombs at the next "Breaking Bad" revival party.
(Article reprinted with permission from Bookish.com)
Related links: