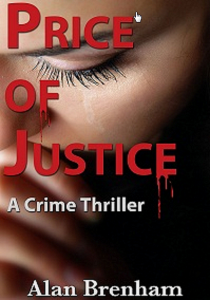 When straight-arrow detective Jason Scarsdale unwittingly befriends a woman secretly bent on murderous revenge, he's drawn into a web of malice that teaches him the value of breaking the rules.
Scarsdale, a recent widower, struggles to put his life back together while raising a young daughter. Assigned to investigate two sex-related murders, he teams up with Dani Mueller, a police crime analyst with some deadly secrets of her own.
After navigating his way around the cross-hairs of two crooked police managers, he closes in on the killer. Just when Scarsdale thought things couldn't get any worse, the killer abducts his daughter and the analyst is kidnapped by a man from her past.
Learn more at http://www.alanbrenham.com