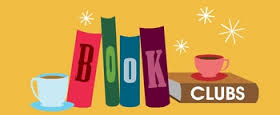 Authors will be leading a new book club being launched by The Wall Street Journal. The book club is utilizing social media and Twitter to connect readers worldwide. The current month's author will select the next month's book and author.
January is the first month for the club. The author host for January is Elizabeth Gilbert (Eat, Pray, Love) and her book selection is Wolf Hall by Hilary Mantel. "It's sex and politics and power and madness and violence. It's "Game of Thrones." It's got everything that you could possibly want," said Ms. Gilbert of her selection.
In February an online discussion will be held with Ms. Gilbert hosting. To date, nearly 650 readers have signed up to participate in the book club, and Twitter users can use hashtag #WSJbookclub to ask questions. In the coming months, authors Neil Gaiman and Gillian Flynn will be author hosts.
You can join the Wall Street Journal book club by following this link.