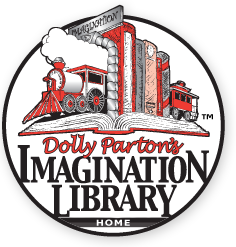 Sometimes the best gifts and ideas come from sources that remain unnoticed. One such idea is a library created by country music icon, Dolly Parton, The Imagination Library. She created the program in 1996 in her hometown. She wanted to give pre-school children books, a gift of books every month, and she especially wanted those children who couldn't afford book to have them. When children sign up for the Imagination Library they are gifted a new book each month.
The program became a national initiative in 2000, and to date over "40,000,000 books have been mailed to children" in the USA, Canada and the U.K. and in May of 2013 the program began in Australia. To date, nearly 425,000 children have registered.
"Already statistics and independent reports have shown Dolly Parton's Imagination Library drastically improves early childhood literacy for children enrolled in the program. Further studies have shown improved scores during early literacy testing." According to the Imagination Library website.
If you'd like more information on the program and how you can participate, check out their website.