What a perfect title to start things off!
Turn Up The Heat by Kimberly Kincaid
Available March 4, 2014- A Pine Mountain Novel #1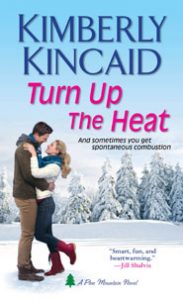 "It's not you."
There are only so many times a girl can hear those words before she believes that it is, in fact, very much her. Unexpectedly jilted by her locally famous boyfriend and haunted by a boss who makes Attila the Hun look like a lap dog, Bellamy Blake does what any self-respecting girl in her shoes would do. She rounds up her two best girlfriends and makes plans to get the hell out of Dodge. . .
But Bellamy's escape plan takes a nose dive on the side of rural route 164 when her transmission self-destructs, leaving her in the middle of a cell phone dead zone with nothing but her wits. Oh, and Shane Griffin, the hottest mechanic who's ever checked under her hood.
Yet this small-town man isn't all he seems. Can Shane and Bellamy prove that sometimes the most unlikely ingredients make the most deliciously sexy mix?
About Kimberly:

Kimberly Kincaid writes contemporary romance that splits the difference between sexy and sweet. When she's not sitting crosslegged in an ancient desk chair known as "The Pleather Bomber," she can be found practicing obscene amounts of yoga, whipping up anything from enchiladas to éclairs in her kitchen, or curled up with her nose in a book. Kimberly is a 2011 RWA Golden Heart® finalist who lives (and writes!) by the mantra that food is love. She resides in northern Virginia with her wildly patient husband and their three daughters.
And, this book has Perfect Timing!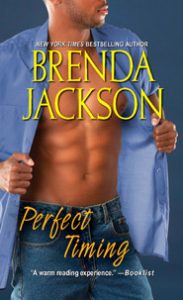 Perfect Timing by Brenda Jackson
Available March 4, 2014
Maxine Chandler and Mya Rivers were once the best of friends, sisters by choice. Now, a fifteen-year class reunion cruise to the Caribbean could renew their powerful bond–just when they need it most. 
After heartbreak and tragedy, Maxi doesn't expect her shipboard romance with a former high school rebel to be more than a sizzling distraction, but then he offers her a gift so profound she can't refuse–even when it could mean a crushing loss. Mya, on the other hand, seems blessed with a perfect marriage and family. But her work is taking over her life and another woman might be taking her husband.  
As they struggle with the limits of love, loyalty, and trust, Mya and Maxi reclaim a deep and abiding friendship–one that will inspire them to face the future, whatever it may bring. . .
About Brenda
Brenda Jackson has been hailed as one of the most popular African-American authors of romance and women fiction. She is the recipient of numerous awards, including the Vivian Stephens Career Achievement Award for Excellence in Romance Writing, the Emma Award for Author of the Year—for two straight years, the Shades of Romance Multi-cultural Award of the Year and the Romance in Color Award of Excellence. She is the author of seventeen books and lives in Florida with her husband and two sons.
It's been a killer winter, but it could be worse – you could have a Killer Honeymoon – or you could just read about one. 
Killer Honeymoon by G.A. McKevett
Available March 4, 2014
Plus-sized P.I. Savannah Reid and her new husband, Dirk Coulter, were hoping for a little honeymoon excitement, but finding a freshly killed body on the beach wasn't what they had in mind. To their surprise, the recently deceased is Amelia Northrop, the popular L.A. anchorwoman whose super sexy looks landed her a super wealthy husband. Now, instead of hosting the news, Amelia will be the lead story. 
The local police clearly don't want Savannah's help, so she does a little digging on her own–and what she discovers could blow the case wide open. It seems Amelia crossed more than a few powerful people on her way to the top–and learned the hard way that karma can be a girl's worst enemy. The question is, who hated Amelia enough to shoot her dead in broad daylight? Savannah will have to find out, before a killer gets away with murder. . .
G.A. McKevett is the pseudonym of a well-known author. She is currently working on the seventh Savannah Reid mystery.
And if you'd like a little thrill with your snow….
Obsessed by M. William Phelps
Available March 4, 2014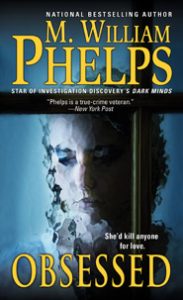 Sheila Davalloo was young, attractive, and successful. When she started a new job at a cutting-edge research lab in Stamford, Connecticut, she met the man of her dreams. Nelson Sessler had no idea how violently Sheila would react when he began seeing a co-worker, Anna Lisa Raymundo. Sheila eliminated her rival in a bloody knife attack–and then turned her rage on another victim she saw as an obstacle to her passions. M. Williams Phelps recounts the riveting story of a white-collar love triangle gone horribly wrong. . .and the terrifying infatuation that drove one woman to kill.
You can read Chapter One here. 
About M. William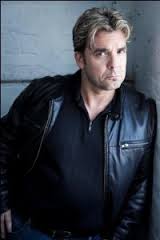 Crime writer, serial killer expert, and investigative journalist M. William Phelps is the author of twenty-two nonfiction books. Winner of the 2008 New England Book Festival Award for I'll Be Watching You, Phelps has appeared on nearly 100 television shows, including CBS's Early Show, ABC's Good Morning America, the Today Show, The View, TLC, BIO Channel, and History Channel. Phelps also created, produces and stars in the hit Investigation Discovery series Dark Minds, which is in its third season; and is one of the stars of ID's Deadly Women. Radio America calls him "the nation's leading authority on the mind of the female murderer."
Profiled in such noted publications as Writer's Digest, Connecticut Magazine, NY Daily News, Newsday, Suspensemagazine, Hartford Courant, and NY Post, Phelps has also consulted for the Showtime cable television series Dexter. Touched by tragedy himself, due to the unsolved murder of his sister-in-law, Phelps is able to enter the hearts and minds of his subjects like no one else. He lives in a small Connecticut farming community and can be reached at his author website.
Let it snow! You've got books!