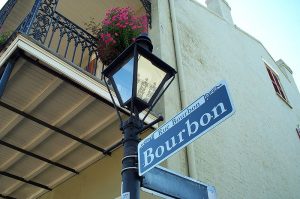 I'm not sure what I'm more excited about…seeing all those familiar faces or having the chance to visit one of my favorite cities, New Orleans!  A little of both, I suppose.  New Orleans has always made me feel like I was traveling to a foreign land.  The people, the music, the food, the culture.  It's all so special and unique.
The RT Convention for readers and writers has grown so much that the schedule is actually daunting.  There are usually 5 things going on at one time and I'm hard pressed to decide what to do.  There are separate events geared to readers, writers, parties, education, food and just plain fun.
My goodness, there's even going to be a special parade…with floats!!  Not to worry, I'll be covering the event with my video camera so you won't miss a thing.
And don't even get me started on the ginormous booksigning.  Hundreds of authors to choose from with a special section for YA authors and a day devoted to readers of that genre.
My calendar is a color-coded nightmare with events overlapping and, even with my best intentions, I know I'll run into people I want to see and talk to that may derail my best laid plans.
So, I've decided to throw caution to the wind, take my calendar, do my best, but generally go with the flow and make the most of this incredible adventure.  Stop by all week to see what I've been doing and I'm sure Readers Entertainment will be throwing some RT goodies your way.   I'll be keeping track of names all week for prizes.
.
.
Are you going?  What are you looking forward to?  Have you ever attended?  What wouldn't you want to miss in New Orleans?