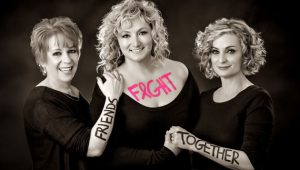 One of my favorite things is to write about authors giving back and in this case, three authors who are doing their part in the war on breast cancer.   Authors Tina DeSalvo, Stella Barcelona, and New York Times bestseller Cherry Adair remind us that Friends Fight Together.
.
At the RT Convention, these authors got together and held raffles for the biggest ticket items I have ever seen.  I'm sure the prizes combined were worth thousands of dollars (I didn't ask them the cost).  There were some very happy winners and a lot of money raised for a great cause.
,
Tina DeSalvo is a journalist in Southern Louisiana… and she is a Breast Cancer Survivor. While Elli's story is fictional, it is inspired by Tina's real emotions and those of the people who fought cancer alongside her. She hopes you find inspiration when you read Elli's journey in that wonderful, difficult, joyful, and fearful time after the cancer treatment ends and a renewed life begins.
.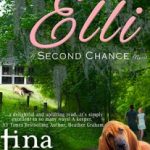 Tina DeSalvo is a breast cancer survivor and all profits from her book, Elli—A Second Chance Novel, will be donated to support the fight against breast cancer.
,
Bottom Line:  We can never do too much.