Fifteen years of research covering the Great Depression, reading transcripts from murder trials, interviewing people and making the trip to the town she would write about, Karen (K.S.) Jones talks about her new release Shadow of the Hawk.
Click on the book cover to listen to the interview.  We discuss the Great Depression, what it was like for teenagers at that time, and much more in this 30 minute interview.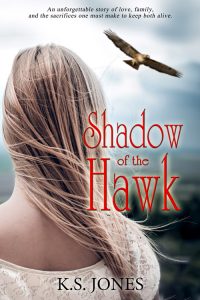 Some of the interesting things that inspired Karen are on her Pinterest page.  You can find her on Facebook as well.