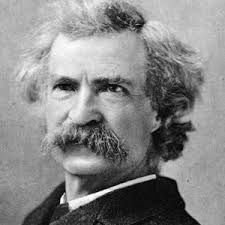 When author and American icon Mark Twain was in his late twenties, he worked as a newspaper reporter. Writing articles for a California paper then known as the San Francisco Dramatic Chronicle. Today, that paper is known as the San Francisco Chronicle. He was assigned to write daily dispatches of 2000 words where it was published in the Territorial Enterprise newspaper in Nevada. These dispatches were daily happenings in San Francisco and it's environs.
Many of these stories, writings and dispatches have been uncovered at the University of California, Berkeley. Nearly 100 stories of Twain's were apparently archived with clippings from the newspaper he worked for. Scholars at the university have managed to authentic the writings as original Twain works, nearly 150 years old.
Editor of the UC Berkeley Mark Twain Project, Bob Hirst and his group discovered the cache of articles in newspaper archives and scrapbooks, and described the find as being like, "opening a big box of candy."
You can read the scanned papers of Mark Twain by following this link.