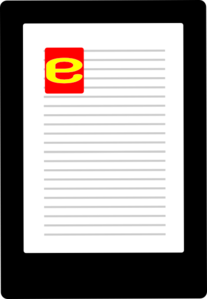 There are various systems that track ebook sales. Most rely on point-of-purchase sales and don't necessarily take into consideration ebook aggregates sellers. PubTrack Digital tracks information supplied by over 40 ebook retailers and feeds the information into their tracking software. Publishing professionals think this gives a better view of overall sales. According to PubTrack Digital / Nielsen the top publishers of ebooks were:
Penguin Random House (with 14 ebook bestsellers)
HarperCollins (with 5 ebook bestsellers)
Hachette Book Group (with 5 ebook bestsellers
Twenty-three of the titles were fiction books, with two non-fiction titles, both biographies.
Here are the top ten ebook bestsellers:
The Fault in our Stars – John Green
Gone Girl – Gillian Flynn
Divergent – Veronica Roth
Insurgent – Veronica Roth
Allegiant – Veronica Roth
The Goldfinch – Donna Tartt
Unbrokern – Laura Hillenbrand
The Husbands Secret – Liane Moriarty
If I Stay – Gayle Forman
Orphan Train – Christina Baker Kline