One of the things that I'm most grateful for is the opportunity given to me to be able to sit down and chat with some very amazing, talented and positive people. Shane Gericke (pronounced Yer-kee) is one of those people.  Though we didn't get the chance to chat about how he got how he was held at knife point, hit by lightning, or shook the cold sweaty hand of Liberace (I'll pin him down the next time), we did get to chat about more important things, his beloved late wife, Jerrle's passing on Monday, her valiant battle with cancer, her loving, and her undying support of him. In fact, it was her insistence that he pursue his dream of becoming a Thriller author that prompted Shane to trade his career writing non-fiction at the Chicago Sun-Times for fiction. His newest novel, The Fury was released today. It's a bittersweet day I'm sure because Jerrle's birthday is today as well. So we at Reader's Entertainment wish Shane all the best on his release party this evening, and on the road ahead.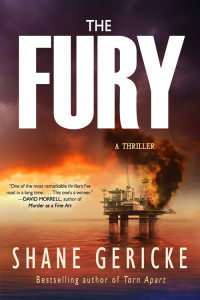 Book Blurb:
If a grief-blinded cop can't find the man who murdered her husband, millions will die in a doomsday attack on the United States . . .
The Deepwater Horizon oil rig disaster in the Gulf of Mexico washes a secret cache of Cold War doomsday weapons onto a Mexican beach: VX nerve gas bombs laced with anthrax, invented by the Nazis during World War II and perfected by the United States to use against Russia during the Cold War. The bombs soon fall into the wrong hands and create an unstoppable opponent—a cartel boss consumed with hate for America. Only one Chicago Police detective stands in the way of those bombs being exploded on American soil. Reeling from the recent murder of her husband, as well as allegations of police misconduct, Detective Superstition "Sue" Davis is thrown into an undercover assignment filled with treachery, assassination, double-crosses, and death. She infiltrates the Mexican narcotics cartel responsible for the death of her husband, Derek, in order to get close to the cartel's sociopathic enforcer, Jiménez "Jimmy" Garcia . . .
Click on the book cover image to listen to the podcast!
Connect with Shane Gericke on Social Media:
www.facebook.com/Shane.Gericke
www.shanegericke.com/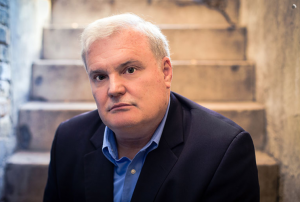 Great Thriller Fiction!