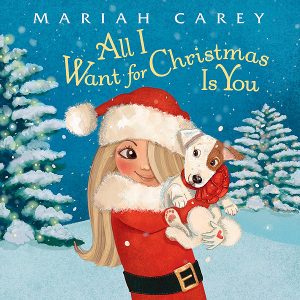 Grammy award winning singer Mariah Carey has penned a children's book. Published by Doubleday Books for Young Readers a Random House Children's Books imprint, it will hit the bookstores on November 10th.
The picture book is based on Carey's 1994 Christmas hit song, "All I Want for Christmas is You". Illustrated by Colleen Madden, the book focuses on a young girl, presumably a Carey as a child, and her longing for a Christmas puppy.
"When I wrote 'All I Want For Christmas Is You' it was my dream for it to become a classic Christmas song. I am so proud of the song's impact as it continues to create memories for fans each year. I am thrilled to be able to bring the story of the song to new generations of families with the picture book," Carey said in her press release.