Frankenstein was the mad scientist who created a creature of the same name.  Mary Shelley had a name for the creature: Adam.  The classic horror novel by Shelley is still an intriguing read today.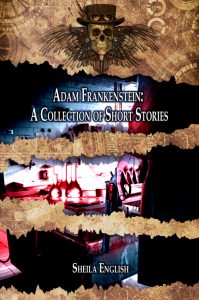 There have been several re-imaginings of Shelley's story over the years, from the Boris Karloff days to Hammer Films and a more modern I, Frankenstein story.  Each has its own take on the classic.  And so do I.
In my story an evil witch seeking immortality joins forces with Dr. Frankenstein and the creature is an experiment in immortality.  Adam is, in my mythology, a mix of science and magic.  He is also the produce of a large "strong man" from a nearby circus who loses his life, and limb, while trying to save a lion tamer during a performance.  This explains his unusual size and some of his facial deformities.
Since my book has Mary Shelley herself as a character I had to do extensive research on Shelley.  Mary came from a long line of philosophers and forward thinkers. Her mother was a feminist and Mary was extremely unique for her time. She was a sad and intriguing woman who lost several children and the love of her life, but who also saved some of Percy's ashes and a bit of his heart.  Yes, his real heart.
The collection of short stories include Adam's origin story, which is actually an alternate telling of a story I wrote for Time Out of Darkness, but includes Adam's point of view and an alternate ending from the original story.
One story; Frankenstein's Companion, is the story of how he gained his lifelong, and immortal, companion, Bella, a small dog originally owned by a mage.
The Therapist and the Dead is a tale of Adam in Brooklyn NY in the 1980's as he seeks out a therapist on behalf of a ghost.
Frankenstein, U.S. Marshal is present-day Houston where Adam has found a job that suits him until he wakes up dead and someone has stolen his dog.  I love this story because it also has Bella's point of view in it!
I hope to continue to write short stories for Adam and have them all in different time periods, but the final one being a present day marshal story. If you've ever watched Person of Interest or even Arrow, you know how they tell stories from the character's previous life experiences.  I love this story telling, but I think it's difficult, at least for me at this time, to write a linear story that periodically goes back in time to make a quick point.  But, my short stories do build on each other in some way, either as foreshadowing or character development.
I hope people will love Adam.  I do!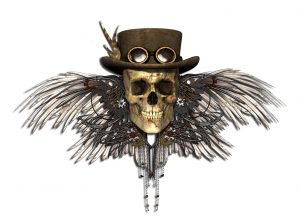 Sheila English