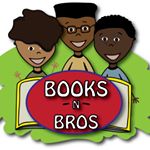 When 11 year-old Sidney Keys III looked for a book to read at the library, he was discouraged that he didn't find many titles featuring a young African-American kid like him. Instead of being disheartened, Sidney started his own book club – BooksNBros.
He hopes the reading/book club will encourage young boys to read, and celebrate black authors, and black characters in book. Sidney was recently featured on St. Louis on the Air, a local radio program in his hometown and said; "every time I go to the library at my school, there aren't many African American literature books there."
His mom, Winnie Caldwell,  took him EyeSeeMe a small bookstore that highlights and promotes African-American children's titles and created a video of Sidney reading which helped launch his book club, and is using EyeSeeMe as their 'designated bookstore."
Meeting once a month, the club discuss books featuring a black protagonist in a positive light. They've already read Hidden Figures, The Supadupa Kid and A Song for Harlem: Scraps of Time. While they do focus on African-American literature, they encourage young boys of all cultures to join.
For a monthly fee of $20, each "bro" gets a book, snacks at the meeting and worksheets for book discussion. Currently, the group averages around ten boys, but they are reaching out via Skype and hope to have more boys join, and they are hoping to have black mentors stop by in person or digitally.
Readers interested in joining, mentoring, or wanting information can check out BooksnBros on Instagram.