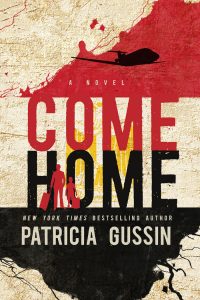 Come Home starts with a family. Mom is Nicole Nelson and Dad is Ahmed Masud. Both are plastic surgeons. They met in residency training and are now partners is a thriving practice in Philadelphia. She's American; he's Egyptian, but he's been in the US for seventeen years; he's well acclimated to Western life, fits in well with his colleagues, and gets along well with Nicole's family.
And, they have an adorable five-year-old son—Alex.
A seemingly perfect life, but there have been some negatives. Since 9-11, Ahmed has felt a growing sense of resentment of Arab men and he's been hit with a couple of malpractice suits—not uncommon for a plastic surgeon, but, still a blow to his ego
So that's it on the American scene. However, it's January 2011, and in Egypt the unrest that will result in Arab Spring is escalating, and Ahmed's family is demanding that he return to Egypt. The Hosni Mubarak regime is under threat, and Ahmed's family is closely tied to the regime. Bottom line: the family wants him in Egypt now—they control the cotton industry in Egypt and they want his help moving assets out of the country. They put a lot of pressure on him. And, they want Alex. They don't want Nicole; she Westernized, not a Muslim, and not welcome.
In a weak moment of self-doubt, Ahmed bows to his family's demands; and while Nicole is doing a complicated procedure in the Operating Room, he takes off with Alex on a private plane to Egypt.
All hell breaks loose when Nicole discovers that Alex is gone and she turns to her family for help—and hers is a family with financial means. They soon discover that in countries which have not signed the 1983 Hague Convention, it is virtually impossible to retrieve a child. But with the help of her twin sister and her sister's husband and a top of the line security team, they go after Alex. That journey careens from Philadelphia to Egypt to Liberia to Uruguay and back to Egypt—to face an unspeakable tragedy.
The story is driven by arrogance and greed, but at its core is the clash between two cultures: mother vs father; a child in the middle; extended families lining up like two armies across two continents.
What do you feel is the most unique aspect of your story?
Come Home, is at its core, a thriller, but the combination and interweaving of elements provide a unique approach. Family dynamics, the blending and disruption of cultures, the historical setting of Arab Spring, international politics, a setting on three continents, and the kidnapping of a small child, all play a role leading to a catastrophic climax.
Tell us about your main character(s).
Nicole Nelson, plastic surgeon, mother of five-year-old Alex is the main character. She is married to Ahmed Masud, a man she loves and trusts—until he suddenly leaves with Alex for Egypt. Desperate to get Alex back, she goes to her family for help, and as she always has, her identical twin sister Natalie comes to her assistance.
What genre(s) is this and who do you think will enjoy reading it?
Readers of domestic thrillers and suspense will appreciate Come Home. Also, readers of family sagas and international thrillers.
Have you received any feedback on it yet, and if so, what was it?
Lee Child and Steve Berry both have provided blurbs for Come Home:
"Brave, unflinching suspense—elegant, intelligent, and superb." —Lee Child, New York Times best-selling author
"The tight suspense unfurls almost lyrically in this high-stakes tale of a mother's desperation. The lines between right and wrong and good and evil are smudged almost beyond recognition, but there's emotional clout that resonates, all leading to a provocative conclusion. A terrific story, told terrifically." —Steve Berry, New York Times best-selling author
Other feedback includes appreciation of the characters with their balance of confidence and self-doubt, fear and bravado, hope and despair. And, insight into the security business, plastic surgery, and the Egyptian cotton industry. As well, the vivid detail of the various countries where the characters search for the little boy, the airports that serve them, and the airplanes—mostly private—that whiz them about.
Tell us something about yourself that most of your readers may not know.
I was in Egypt in the week before the country erupted in what was to become Arab Spring. So, there's verisimilitude built into Come Home. I'm also a physician, not a plastic surgeon, but a pharmaceutical physician as is Nicole Nelson's twin sister, Natalie, who tackles a tough career decision in Come Home. Also, I wrote another "kidnapping" book, And Then There Was One, about the abduction of two of three identical nine-year-old triplet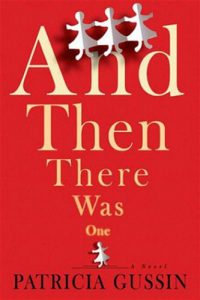 girls. In And Then There Was One, as opposed to Come Home, the parents have absolutely no idea of where there daughters are or who took them and why.
Come Home is the first in a new series that I am calling "The Identicals". Come Home featured Nicole Nelson with Natalie Nelson in a supporting role. The next will focus on Natalie, with Nicole's presence, of course.
Where can people interact with you and find out more about you and your books?
My website: www.patriciagussin.com
www.facebook.com/patricia.gussin