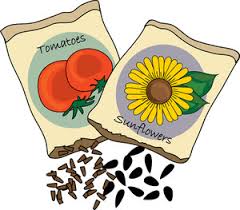 Phoenix Public Library's Harmon Branch offers packets of seeds just for using your library card. "It's innovative, it's different, it's another way for people to interact with the library," says Lee Franklin, the library's spokesperson. "It's been really well received."
Since the seed packet program was started back in 2014, the library system "gives away an average of 1000 seed packets per month across its 17 branches." The cost to the library averages $400 per month, and the seeds are a cataloged item.
They are not the only library that is participating in seed giveaways; nearly one-hundred libraries are offering similar programs to their patrons. The goal is to teach not only gardening, but to educate the public on agricultural resources and to learn to protect plant species.
The libraries provide seeds specifically for their communities geographical location, and many have started seed-sharing, or seed exchanges, and offering gardening programs around the seed exchanges.
The program also has a Seed Library Social Network that lists seed exchanges and gives libraries details on how to become involved.