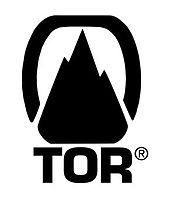 (From Tor Publishing Press Release)
Zero Sum Game by S.L. Huang (October 2, Tor Books)
Using math to defeat larger opponents, so you can have a fruitful career as a mercenary? Um, yes. This is the life of Cas Russell, whose ability to use math in her work is basically a superpower. Which sounds good until someone else with powers shows up. And this person has the ability to twist other people's mind to their liking. Cas knows it's probably better to run, but she isn't about to let someone get away with having that kind power and potentially using it against her. So she's ready to fight… but it's possible her thoughts aren't her own anymore. This is the debut novel of S.L. Huang, whose knowledge of these things comes from an MIT degree, being a weapons expert, and a background in stunt work. (She was one of the stunt doubles of Battlestar Galactica.) So the real question is more, how could anyone not want to read this book?
On a Sunbeam by Tillie Walden (October 2, First Second)
Walden won an Eisner for her graphic memoir Spinning, but her follow-up On a Sunbeam, which began life as a webcomic, is a little less tied to our world. Out in space, a crew travels around rebuilding structures from the past. Mia is the newest member of the crew, and her story is told in two parts: one in the present day, as she bonds with her crewmates, and one in the past, during the year at boarding school when she fell in love. Walden's vision of space is stunning, and the mashup of the ragtag crew story with a tale of lost love is just too good to pass up.
Exit Strategy (The Murderbot Diaries #4) by Martha Wells (October 2, Tor.com Publishing)
We all love Murderbot, yes? So telling you that the final Murderbot Diary entry is coming this fall is bittersweet. On the one hand: more Murderbot! On the other: how will we manage our  crushing despair after we turn the last page?
…Let's focus on the first part. In Exit Strategy, Murderbot is heading home after a long quest across the galaxy. Having pieced together its past, it is returning to help Dr. Mensah in the ongoing struggle against GrayCris. But who's going to buy testimony from a rogue SecUnit? And what's going to happen to it when the Powers That Be finally apprehend it?
Beneath the Citadel by Destiny Soria (October 9, Amulet)
Destiny Soria's debut, Iron Cast, was one of the best YA fantasies of 2016, a richly written story of two magically skilled best friends trying to get by in an alternate version of 1919 where magic was hated and feared. Soria's new novel follows four teens in a city ruled by prophecies—four rebellious teens working to discover a mysterious infallible prophecy, and to grapple with the city's history of rebellion, and their place in it. Soria was inspired by an episode of The Twilight Zone, but she's described the book as "an expression of hope"—which sounds like just the thing to read this fall.
The Consuming Fire (The Interdependency #2) by John Scalzi (October 16, Tor Books)
The first book in this series—The Collapsing Empire—is a quick read but also it is relentless and just keeps building and building and then … you're out of pages! How is this perfectly nice new Emperox that no one identifies as a leader possibly going to handle this? Has humanity really just lost its second home planet? What about what about what about… This spacely human society is so doomed, you guys, and we need to know what happens next. So thank you, John Scalzi, for putting out the next installment this fall because we're kind of anxiously awaiting it.
The Books of Earthsea: The Complete Illustrated Edition by Ursula K. Le Guin, illustrated by Charles Vess (October 23, Saga Press)
It's Earthsea. It's got Charles Vess illustrations. It's going to be stunning. We'll take any excuse to reread Earthsea—so if you haven't read these stories yet, now is definitely the time!
Kingdom of Ash (Throne of Glass #7) by Sarah J. Maas (October 23, Bloomsbury)
We're in the middle—ok, the beginning, just two books in!—of a first-read of Sarah J. Maas's addictive Throne of Glass series, racing to catch up before the final book comes out next month. So we're also avoiding spoilers like crazy! But it's safe to say that Kingdom of Ash, reportedly a whopping 992 pages, promises to bring the story of the assassin known as Celaena Sardothien to a dramatic close.
Red Moon by Kim Stanley Robinson (October 23, Orbit)
Thirty years in the future, humans have colonized the moon, but readers of Kim Stanley Robinson's latest will soon learn that the future isn't exactly a utopia. When American Fred Fredericks takes his first trip up, he's supposed to install a communications system for China's Lunar Science Foundation. Unfortunately, he witnesses a murder, and has to try to find a way to hide in a completely unfamiliar colony that doesn't exactly have a lot of emergency exits. Ta Shu, a reporter whose travel reports have made him a celebrity, soon learns that his fame can't protect him from everything, while Chan Qi, the daughter of the Minister of Finance, is doing her best to keep her own lunar trip a secret, for reasons of her own…
The Monster Baru Cormorant (The Masquerade #2) by Seth Dickinson (October 23, Tor Books)
In The Traitor Baru Cormorant, the eponymous Imperial Accountant proved herself—with horrible, soul-destroying cost—as worthy of that title. Now rising to the ranks of cryptarch with a new name (Agonist) and a new mask, the ambitious Baru continues her mission to destroy Falcrest, the Empire of Masks, from the inside. But when her playing field expands from the feudal nation of Aurdwynn to the whole world, Baru must reconsider how willing she is to play monster, and how many more lives she'll spend—some frivolously, some with great care—in her vendetta. It's the perfect ante up after Dickinson's astonishing debut.
Finding Baba Yaga by Jane Yolen (October 30, Tor.com Publishing)
The unstoppable Jane Yolen now has as many books published as there are days in the year—and her latest is a novel in verse about a girl who comes upon strange little house in the woods, and the strange woman who lives there. Says the writer Nikki Grimes, "If you've never met Baba Yaga before, it's time. If you think you have, be assured: not like this."