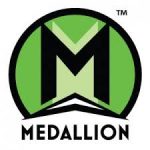 Medallion Press was owned by romance author Helen Rosburg who began opened the doors in 2003. Mediallion primarily focused on "publishing mass market paperbacks in the categories of general fiction, romance, fantasy, paranormal, science fiction, mystery and thrillers."
The publisher had good growth in its first few years, and in 2012 they launched TREEbook an eBook format "that featured a time-triggered reading experience that allowed the book to generate multiple story-lines based on things like an individual's reading pace." TREEbook however, never became the marketing hit Medallion expected.
On October 18th, the company filed for Chapter 7 Bankruptcy in its home state of Illinois. The publishers assets were listed at $100,001 – $500,000 and stated they had between 200 – 999 creditors.
Shortly after bankruptcy papers were filed, agents and authors began working to revert publishing rights.