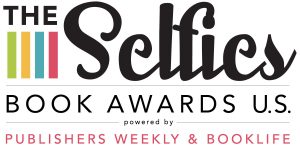 Publishers Weekly has announced they are launching an award aimed exclusively at self-published authors.
The Selfies have been launched in the U.S. by Publishers Weekly and BookLife in recognition of one of the fastest-growing parts of the book market.
This exciting new initiative aims to discover new talent and reward the very best indie-published titles each year. The Selfies are sponsored by IngramSpark, Ingram's ebook and print self-publishing platform and Combined Book Exhibit (CBE), and run in association with BookBrunch.
The Selfies were originally launched by BookBrunch in the UK in 2018, in collaboration with IngramSpark and the London Book Fair; the first Selfies award was presented at the London Book Fair in March 2019.
Entries and additional information can be found at their website.