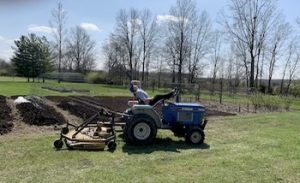 Honestly, I'm the weirdo that loves to be at home. As the meme says: "I've been training for this my entire life." Except for missing my occasional excursions to the garden center, home improvement store, or monthly office supply run, it's been kinda normal for us, with the exception of my 'mama worry factor'.
My youngest daughter is a paramedic and RN, her husband is also a paramedic, so my normal worrying level is pretty much off the scale right now.
I keep very busy on our little farm we affectionately call Dust Bunny Farm. We grow lots of veggies, I spend time in my small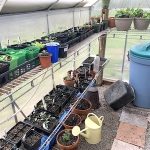 greenhouse, splitting firewood, adding to the compost bin, and I spend an extreme amount of time 'doing grass'— what others call mowing. LOL
The best part of this quarantine is more time to write. I not only pen cozy mysteries and romantic comedies, but I also write for several national magazines. Of course, while doing that grass, my mind conjures up all kinds of stories, huh, grass really does work. LOL
The worst part, is missing time with my family. We have been very blessed to be able to spend most every holiday together and we had a large Easter dinner planned. I'm not sure that will be possible now which breaks my heart. (Since my kids work holidays – paramedics and RNs work those. Our Easter dinner is scheduled later in April.) I know I'm not alone in these feelings, and everyone else is suffering that same way.
Now, for my best suggestions for getting through the quarantine……..stay busy!
I'm finishing craft projects that have been sitting there for, geez, a decade? I am up to walking 3 miles a day, and we've been cleaning out all those boxes that have been stored in the basement since we moved here. Crap, that stuff really does multiply in the dark!! LOL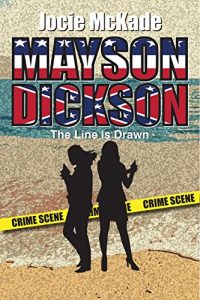 I've just finished the fourth book in my Mayson-Dickson cozy mystery series, which is now at the editors. I don't have an exact release date yet, but you can sign up for my newsletter or follow me on Facebook to get the latest details.
Wishing everyone a safe and healthy spring!
Jocie
Webpage
Facebook
Amazon Author Page
Instagram